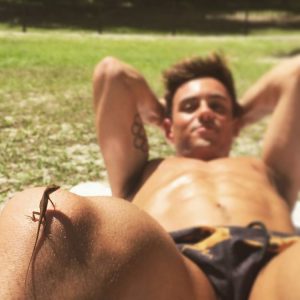 Olympic bronze medalist, world champion diver, husband, father, and all-round stud Thomas Robert Daley has spent the vast majority of his life in the public eye filling out a tight pair of speedos which means we have no shortage of pictures* to contend for this week's top 10! Here is our list:-
---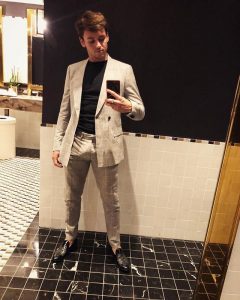 10. If a tight pair of speedos wasn't enough, Tom took this recent snap in a tight pair of trousers leaving very little left to the imagination!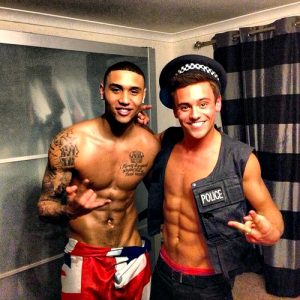 09. A picture surfaced a few years ago of Tom backstage with a stripper. Whilst we don't ever wish to imply anything went on, the thought of a bit of hanky pinky (especially after seeing what the stripper has to offer!) is one helluva thought!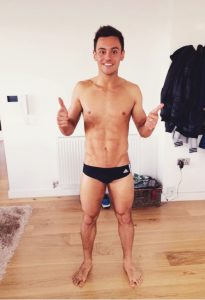 08. One thing we find hotter than Tom in a pair of speedos by the pool, is Tom in a pair of speedos in his apartment!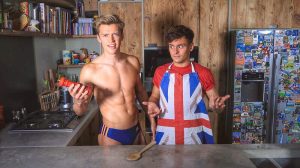 07. Tom Daley with former model and winner of the TV programme Yes Chef Chris Baber sounds like a winning combination. Add in a pair of speedos on Baber and things just took another upturn!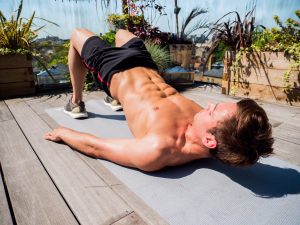 06. We posted this picture a few weeks ago with Tom's legendary 'butt workout' video that was promoted with what appeared to be the after effects of Tom working out his package!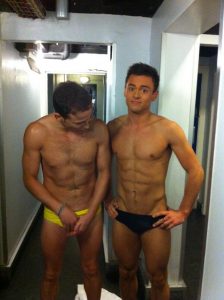 05. The final of the duo pics sees Tom Daley with Joe Swash who is probably best known for Bianca screaming "Mickey!" in Albert Square or in I'm a Celebrity…Get Me Out of Here!. Joe covering (what we probably wrongfully imagine) covering his growing bulge whilst looking at Tom's is hot beyond belief!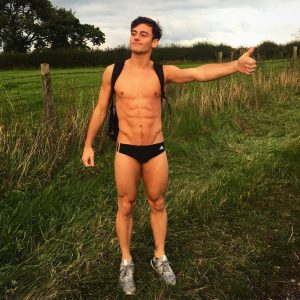 04. We're not quite sure of the context of this one, but seeing as we like Outdoor Fun, the thought of Tom outdoors in nothing but speedos, a backpack and trainers is definitely worth taking the dog out for a walk for!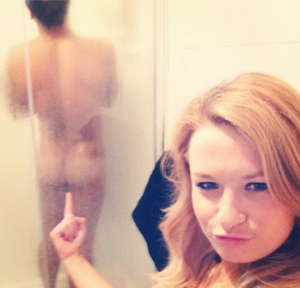 03. One of the few pictures we have (that we're allowed to post!) of Tom's ass, and one we'd love to see a Fleshjack sleeve for!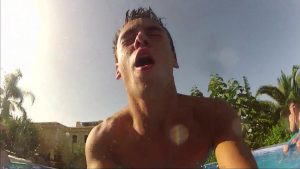 02. Whilst this may not be as it seems… it is far hotter to imagine that it is!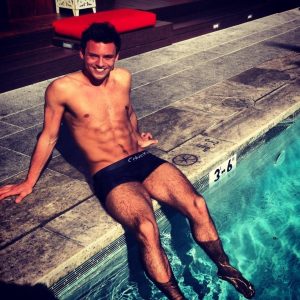 01. While at first glance the winning picture may seem a little tame, it is only through photo packages that you see how transparent Tom's Calvins are when wet!
This blogpost was brought to you by Esmale, the leading online gay shop.
Most images taken from the Tom Daley's Instagram account. Follow him @tomdaley or on fmforums.
* please note all pictures are with Tom as an adult and the leaked private pictures were not considered.
---
Remember to use the exclusive promo code BLOG10 at checkout for 10% off your order!