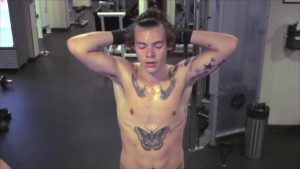 Even the subject of our most recent blogpost never used the words "I'm gay" (even though he is), yet they were the words uttered by former One Direction singer Harry Styles during a recent solo performance (even though he [probably!] isn't).
Styles was reading out a sign from a male fan which said "I'm gay and I love you", before following with "I love you as well, thank you for coming… and I mean, we're all a little bit gay, aren't we?" in response (as seen here).
The sexuality of Styles has received mainstream attention ever since the track Medicine hinted at something more than heteronormativity. Not that it matters either way… we just wanna know we're in with a chance!
Whatever the true definition of Styles' sexuality, he has to be applauded for his support of the LGBTQ community. He recently paused a show to help a gay fan come out (see here), broke a five week Instagram silence in 2016 to post the rainbow flag after the cowardly Orlando night club shooting, and who could forget the Rainbow Flag Project in Esmale's home city of London earlier this year?!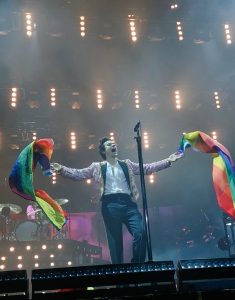 So whether straight, bi or "a little bit gay", we still love Harry Styles at Team Esmale and thought we'd finish off with what we reckon is very much a Stretch No. 2 in size…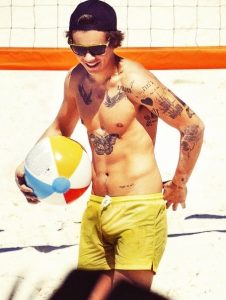 This blogpost was brought to you by Esmale, the leading online gay shop.
Follow Harry on Instagram account @harrystyles.
---
Remember to use the exclusive promo code BLOG10 at checkout for 10% off your order!