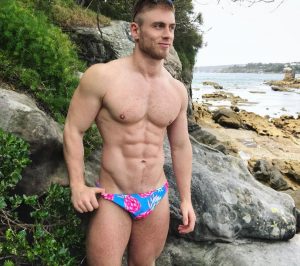 With May 2018 being the hottest May since records began in the UK, it looks like Summer is finally here and what better way celebrate it than cold beers, barbecues and… outdoor fun! Here is Team Esmale's guide to all the essentials for the perfect outdoor session!
1: BE SAFE! We cannot emphasise this point enough! Tell a friend where you're going and who you're meeting. If you're cruising for anonymous sex, then go with a friend if at all possible.
2. WEAR SOMETHING SEXY! This is where Team Esmale come in handy! From sexy tanks to short shorts, we pretty much got you covered! Complete the look with a jockstrap – not only does it look good, and feels great in the summer breeze, it's also allows for easy access when you need it the most!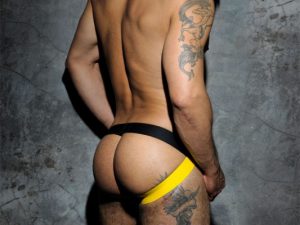 3. PLAY SAFE! A reality of any sexual encounter is the increased likelihood of contracting an STI, and whilst today we have the wonders of PrEP and HIV is no longer the death sentence it once was, we would be remiss, if we didn't at least link to our Condoms page.
4. LUBE IT UP! While spit can be horny in the heat of the moment, it's not the best lubricant for anal sex! Check out some of our best-sellers here. For a perfect lube for the job that fits in the pocket, then try our Pjur Back Door Relaxing Anal Glide 30ml bottle!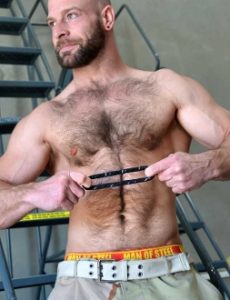 5. KEEP IT UP! Another essential part of outdoor fun is to get hard and keep it hard! Check out our vast range of cock rings ranging from metal, silicone, rubber, leather and even vibrating! Also try out our range of potency pills that'll help you keep it up for as long as you need to!
6. BE SAFE! Never forget the first point!
7. HAVE FUN! You only live the once!
---
Remember to use the exclusive promo code BLOG10 at checkout for 10% off your order!
Featured image taken from the Instagram profile of Matthew Hanham. Follow him here.