What Size Cock Ring do I buy?
Anyone who has invested in a cock ring will agree that these discreet male sex toys are a simple and safe way to maintain that big, hard erection.
Cock rings are a safe alternative to erection pills; they work by restricting the flow of blood back down the penis so you can last longer in bed and your orgasm more likely. Shop from a huge range of cock rings at esmale, available in a range of colours, materials and sizes we have something for beginners and veterans alike.
Choose a cock ring that is worn on the shaft of your penis, or check out the range of cock rings that fit around the penis and testicles.
But how do you know if the cock ring you want will fit, well the boys at esmale have put their heads together to write this guide with some helpful tips on how to measure yourself when buying a cock ring.
Top tip: Remember cock rings are measured by diameter! The diameter is the measurement across the widest part of the hole in the ring. You want to buy a cock ring with a diameter that's smaller than your diameter of your penis. This will ensure you have the constriction that you need to keep you hard.
If this is your first time using a cock ring we recommend you start with something just a little smaller than your measurements. Remember, the smaller you go the tighter the cock ring will be!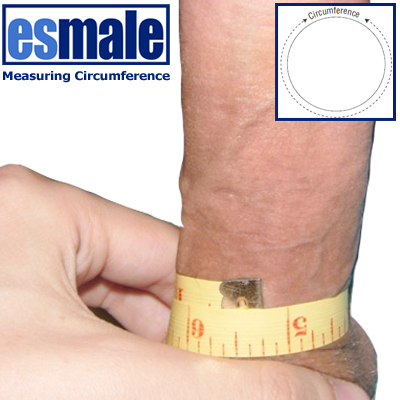 How to Measure Yourself for a Cock Ring
First up, make sure you are erect then measure around the very base of your penis (this number is the circumference of your penis). Cock rings are measured in diameter; simply divide the circumference by 3.14 to get the diameter of your penis.
How to Measure Yourself for a Cock and Ball Ring
Again, you must be erect to get an accurate measurement! Wrap your measuring tape around the penis and balls. Because our measurements are given in diameter, you need to divide your circumference measurement by 3.14 to get the diameter.
Now that you know what size you are, take a look at the specs for each cock ring. And compare your minimum diameter with the measurements given to check that the cock ring will fit.
If you are still unsure! Take a look at our range of Oxballs stretchy cock rings – this bestselling range is super stretchy to ensure a comfortable fit.
Take a look at the full range of cock rings available at esmale.
Team esmale
Essentially Male