At esmale.com we stock a huge range of cock rings! If you're looking for a little something to kick-start your motor you have come to the right place.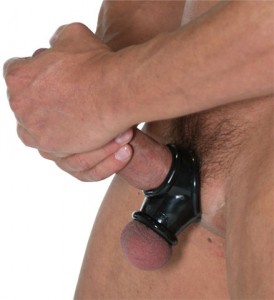 Find 10% OFF all OXBALLS at esmale for a limited time only, exclusively at esmale.com. These super strong sex toys will firmly grasp the base of the penis with an almost chastity-like grip that will keep you going all night long. Many rigid cock rings will also fit the testicles, allowing them to be worn securely throughout the day.
The OXBALLS cock ring range is made of hygienically superior TPR, a sturdy-yet-stretchy material designed to add girth and stamina and provide all the extra support you need to get in gear! Despite the name, OXBALLS may look very serious in design and advertising. But this range is fun and can be worn by amateurs and rubber fetishists alike. Made of a variety of colours, shapes and sizes, OXBALLS has something for everyone.
I recommend you take a look at the best selling OXBALLS cocksling. This cock ring and ball stretcher in one is super stretchy, and fits snug around the base of your penis and testicles. This toy plumps out your cock for a sexy, you-are-gonna-feel-this-shag look.
Shop the entire range of OXBALLS at esmale.com
Team esmale
essentially for men