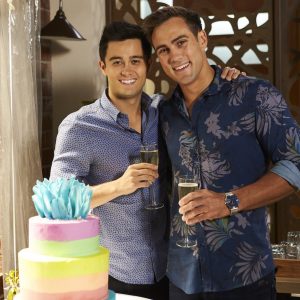 Long running Australian soap Neighbours are set to air the first Australian television's first gay marriage on 3rd September 2018 featuring David Tanaka (played by Takaya Honda) and Aaron Brennan (played by Matt Wilson) both pictured above.
Both Neighbours and Australia have come along way since this lapsed viewer used to watch regularly 20 years ago, mainly for Billy Kennedy (played by Jesse Spencer, who in recent years has starred in both House and Chicago Fire) bulging in speedos.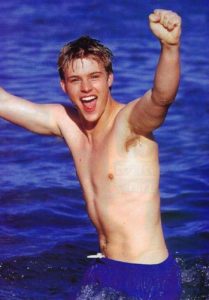 Australia saw same-sex marriage finally legalised in the country back in December 2017 with 61.6% of voters ( a turnout of 12.7 million people – approximately 79.5% of eligible voters)  in favour of what surmounts to common sense.
The Neighbours wedding will be officiated by British-Australian celebrity Magdalene "Magda" Szubanski (Sharon Strzelecki from Kath & Kim) who has been a prominent campaigner for LGBTQI+ rights.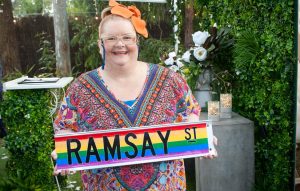 Takaya Honda, 30, joined the cast of Neighbours in 2016 and previously starred in children's TV show A gURLs wURLd, describes the upcoming wedding as a "historic moment in Australian TV".
Matt Wilson, 30 later this month, joined the cast in 2015 and previously modelled for aussieBum, says of the event that it "stands alone as the highlight of my career".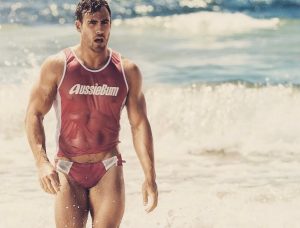 And if you for whatever reason are not into the idea of gay nuptials, then it's worth getting back into Neighbours for the gardener alone…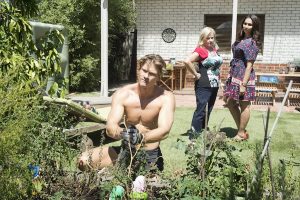 Neighbours airs weekdays on Channel 5.