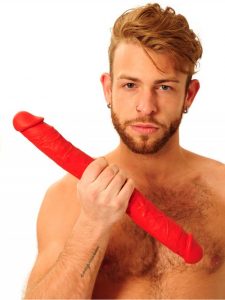 We're often asked at Team Esmale, what is our most popular product? Over at our Popper Super Shop, it's probably Berlin XXX. With Lubricant, it is probably Liquid Silk or Pjur Backdoor. Our underwear best-sellers seem to change from week-to-week, but with Anal Sex Toys, consistently, our Stretch dildo range is number one with many customers starting their way at Stretch No.1 and working themselves up to some of it's (much) bigger brothers!
Consisting of 12 dildos, ranging from the average to the extra, extra large; there's surely a dildo for every aspiring bottom! Here's a quick rundown of some of the more notable eye-openers (or eye-waterers!) in the Stretch Challenge.
Stretch No.1 Anal Dildo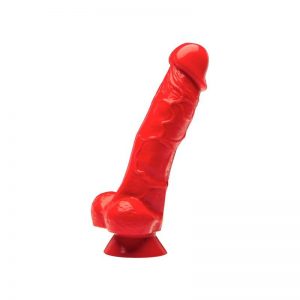 Here is where it all begins! Stretch No.1 is no slouch however, being 7 inches long (i.e. – larger than most guys that say they're 7 inch!) and with the trademark red hot colour, realistic veined shaft and balls, and a suction-cup base so you can have hands-free fun! With 5.3 inches of insertable length and 1.4 inches of diameter, Stretch No.1 is a great starting point in the Stretch Challenge (perhaps try the Clear Anal Starter Dildo) if you need breaking in!
Buy Stretch No.1 Anal Dildo here.
Stretch No.2 Anal Dildo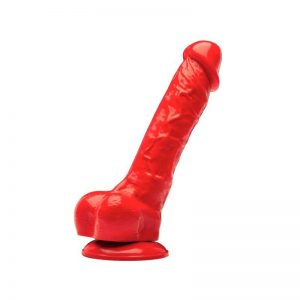 Whilst it may look the same on your computer screen: Stretch No.2 is a monster 8.5 inches, and with 6.5 of those insertable, is a significant step up the ladder and bigger than probably 90% of guys (well, at least the ones I've hooked up with!). Its diameter is 1.6 inches, so width-wise, is only relatively marginal, making it the next logical step for those that enjoy Stretch No.1!
Buy Stretch No.2 Anal Dildo here.
Stretch No.5 Anal Dildo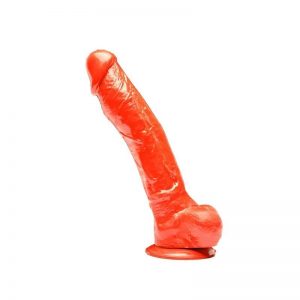 Whilst I may have missed Stretch No.3 Anal Dildo (9.5 inches) and Stretch No.4 Anal Dildo (10 inches) out from this list, they definitely shouldn't be overlooked if working your way up to Stretch No.5! At 11 inches in length with 10 (!) of those insertable, Stretch No.5 will fill you like almost no guy ever could! Its diameter too packs a punch, at 2.36 inches, although definitely not like those to come!
Buy Stretch No.5 Anal Dildo here.
Stretch No.7 Anal Dildo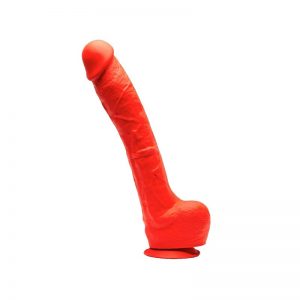 Marking the final of the regularly numbered range, Stretch No.7 is a whopping 13 inches in length (Stretch No.6 is "just" 12 by comparison). Its diameter is 2.76 inches, so it's not *quite* as scary in width as it is in length, but it almost certainly will touch the sides!
Buy Stretch No.7 Anal Dildo here.
Stretch No.5XX Anal Dildo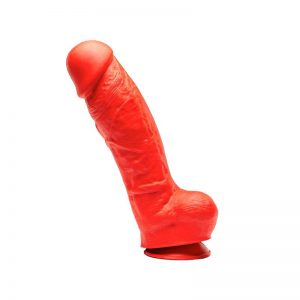 The Stretch X range is where things start to get WIDE. I've missed out the Stretch No.5X (diameter of 3.14 inches and circumference of 9.84 inches) and moved straight onto this big boy (definitely not recommended!). With a diameter of 3.54 inches and circumference of 11.02 inches, Stretch No.5XX is HUGE!
In-fact, many customers move onto this after the regular Stretch No.5 and are in for a shock! Where-as Stretch No.6 and No.7 are relatively incrementally bigger in both length and width, No.5XX just goes for width and is enough to intimidate even the hungriest of bottoms!
Buy Stretch No.5XX Anal Dildo here.
Stretch No.77 Double Ended Dildo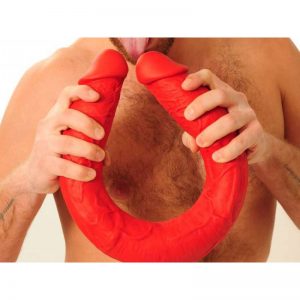 So, after seven regular number dildos, and two X sized dildos, where do Stretch go from here? The answer is with a double ended dildo! Starting with the No.33 (16.5 inches), followed by No. 55 (20.5 inches), Stretch No.77 Double Ended Dildo is a massive 24.5 inches, and around double the length of the regular No.7!
The longest dildo sold at Esmale, and flexible (and strong) enough to give you double trouble! Share it with a partner for twice the fun, and easy to see why Stretch No.77 is one of our best-selling new dildos to couples who both want their fill!
Buy Stretch No.77 Double Ended Dildo here.
Start the Stretch Challenge today and remember to use the exclusive promo code BLOG10 at checkout for 10% off your order!