We love the great range of 'celebrity cock' available at esmale (we're talking about the great range of dildos). Searching through the vast range of anal toys available at esmale you will find dildos of all shapes and sizes there is something for everyone.
If like me you are someone who likes to include a lot fantasy during my play – we have the toy for you! A realistic dildo molded directly from the penis of your favourite pornstar takes erotic fantasy to another level. If you are into this, then I would recommend the Eddie Stone realistic dildo!
One super sexy specimen of man meat and he has a manhood that will please anyone. The head on this realistic gay dildo is amazing and with a healthy 7 inches of hard Eddie flesh to be entered, who won't love this gay dildo?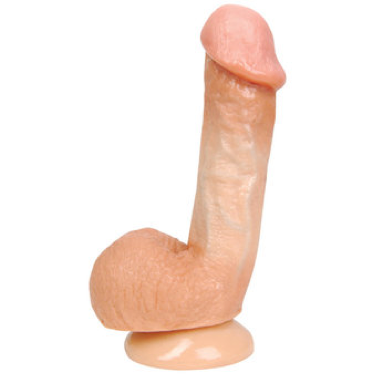 So now you know the type of anal toy I like and I would encourage you to give Eddie an opportunity to prove himself. He is waiting for you in the esmale store.
If you fancy getting to grips with Eddie Stone, you can get your dildo from our dildo category.
The boys at esmale want like to know what type of gay dildo you like. Do you like them small, big, realistic, vibrating or some other way. What we are really hoping for, is that you will come to us with a dildo we have not heard of, that would be super.
Email your gay dildo suggestions and recommendations to info at info@esmale.com.
Team esmale, essentially for men!