Oxballs is a leading gay sex toy manufacturer and one of our most popular brands here at esmale.com. Both domestically and internationally the Oxballs line is praised for their bright colours and sexy, flirty designs. That aesthetic really carries through in the range of ball stretchers. Available in Blue, Red, Piss Yellow and Fist Red, Oxballs Ball stretchers, are handmade, and are incredibly comfortable. This range of ball stretchers are made of Oxballs patented super stretchy pure platinum silicone formula. This ball stretcher is designed to give your cock and balls that perfect submissive look.
Here are 3 of our favourite Oxballs Ball Stretcher toys: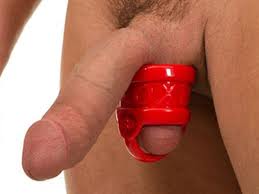 1. Oxballs Splitz Ball Stretcher with Splitter Strap (Red) – The Oxballs Splitz Ball Stretcher with Splitter Strap is a ball stretcher and a splitter all in one. The Oxballs Splitz is made of the Oxballs patented super stretchy TPR compatible with water based and silicone based lubes. P.s it's so strong you can clean it in the dishwasher WTF!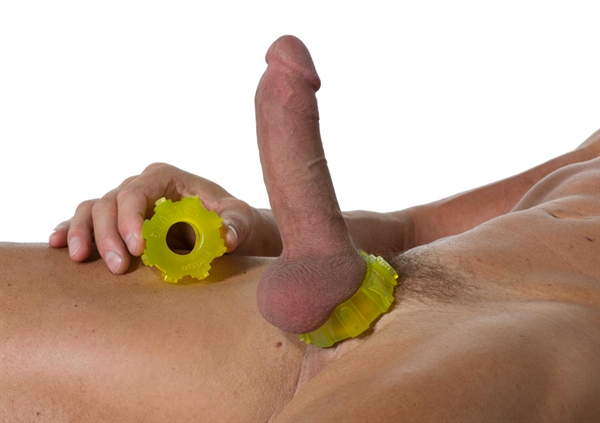 2. Oxballs Stacker Ball Stretcher (Piss Yellow) – This ball stretcher is only about an inch tall, but tight enough to grip your testicles whether you have huge balls, or grape-nuts. This range of ball stretchers have been designed to look like a cog that offers a good grip no matter how lubed up your hands or testicles are.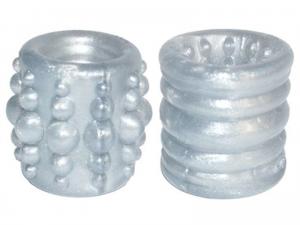 3. Oxballs Slug-2 Reversible long Ball Stretcher (Zinc Metallic) – The Oxballs Slug-2 reversible ball stretcher is perfect for guys who enjoy ball stretching but find leather or metal too restriction. This ball stretcher measures 2-3/4 inches. The nubbed-textured side provides extra squeeze or turn it inside out for a unique fetish appearance! You'll find one ball stretcher is firmer than the other. The firm one is for serious ball stretching (trainer) and the other is for beginners or playtime (player). Choose from soft or firm, this range of gay sex toys is great for sharing.
View the full range of ball stretcher toys and cock straps available at esmale. This range is great for enhanced stimulation and pleasure during BDSM play and exploration. Stay harder for longer or explore our full range of ball stretchers and bondage & restraint gear, including blindfolds, impression paddles and bedroom bondage starter kit.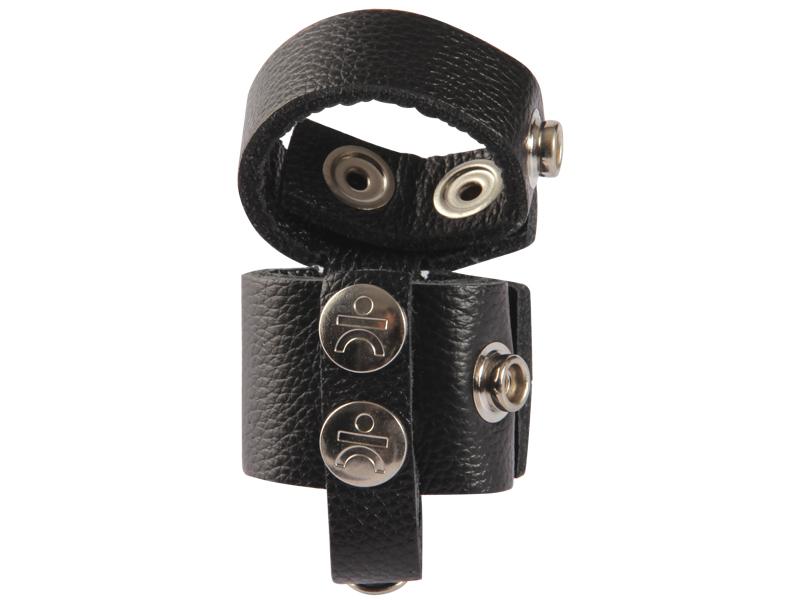 If you're hot for something leather take a look at the Titus range of cock rings and leather ball stretchers. Perfect for lovers of hard-core leather play, the Titus Leather Erection Maintainer Ball Stretcher is a multifunction cock toy. The thin leather band is designed to fit around the base of your erection and behind you balls and there are press-studs to ensure a tight fit. Another leather band wraps round your balls to pull them away from your body and the final leather band splits your balls in two.
Sex whilst wearing a ball stretcher is truly sexy beyond all limits. With so many variations on this line of gay sex toys – temptation has never been so easy. Check out the full range of ball stretchers available at esmale here.