New figures released claim that anal sex is enjoyed by approximately 1/3 of western men regardless of sexual orientation. So what was once regarded a taboo seems to have been broken as more and more guys explore the pleasures of anal sex.
Beginners will be asking themselves 'does it hurt?' and it can be painful if you are inexperienced but with patience and plenty of lube you'll soon be looking for something a bit bigger!
The entrance to your anus is called the sphincter, this is a muscle ring that is made up of sensitive nerve endings and welcomes gentle stimulation and anal stretching.
Top tip! Probe this area using the tip of the butt plug, your fingers, or tongue just make sure it's clean first.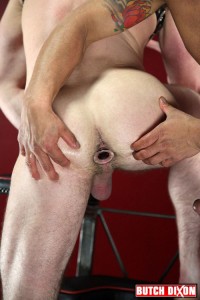 The butt plug is specially designed to sit comfortably inside the anus and can be worn for long periods. It sits securely inside the anus and can be worn for long periods of time. I have heard of guys wearing it all day long. Available in a range of sizes and textures a butt plug usually features a tapered tip, a wide shaft and a slim neck with flared base to stop it disappearing!
We recommend you apply a generous amount lubricant to both your anus and the plug and gently ease the tip in slowly. If this is your first time you may find the muscles in your anus resisting your push, this is normal just stay relaxed and be patient as your body clematises to the sensation it will become easier. Try angling the tip towards your stomach will make it easier to achieve penetration.
Most guys prefer to wear a butt plug, such as the Clear Petite Butt Plug just before anal sex as it gently stretches the anus so they can take their partner's entire penis comfortably.
As one of the most popular anal toys, at esmale you'll find a butt plug to fit you check out the full butt plug range.
Team esmale
Essentially For Men
Image courtesy of our friends at ButchDixon