Here at esmale.com you'll find a huge selection of cock rings for all occasions! From leather and metal to rubber, vibrating cock rings and much more so whether you're a newbie or a more experienced user we have something for everyone.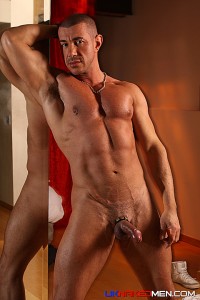 Our cock ring collection includes a variety of styles and boasts the top brands including the bestselling Oxballs range. The unique thrill of wearing an Oxballs cock ring is unrivalled and has to be experienced to be believed, so take a look at the entire Oxballs collection at esmale today.
If this is your first time shopping for a cock ring we recommend you start with something that offers a firm grip, but the peace of mind that you're going to be able to get the bloody thing off if you should need too – try an adjustable or rubber cock ring. These toys are designed so you can experience all the benefits of a cock ring and find a tightness that satisfies you.
The only way you'll find out what works best for you is by trying. Adjustable cock rings are great for guys with a bigger than average girth too. The soft loop can be loosened or contracted using a tight bead, threaded onto the strings.
Cock rings are great for guys looking to build up endurance and stamina in the bedroom department. View the full range of cock rings at esmale.com
Image courtesy of our friends at UKNakedMen (Pssst – whilst you're there check out the latest trailer featuring two of my personal favourites Lucio Saints and Issac Jones – HOT!!!).
Team esmale
essentiallymale
Team esmale
Essentially for men