Cock rings have come a long way. Forget wrapping an elastic band around your knob them days are long gone. Today, male sex toys manufacturers such as Oxballs are thinking outside the box to deliver a great range of cock rings that offer plenty of new and sexy ways of getting pleasure from your cock.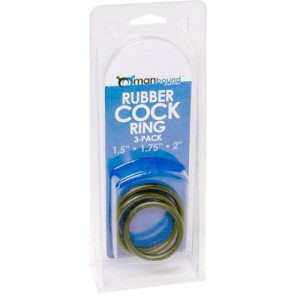 There's a reason man invented cock rings, and it wasn't just to make the penis look bigger than normal or prevent you from shooting your load to soon. They turn your erection into a throbbing love sword.
Guys all over the world use cock rings to maximise the efforts of their erection in bed. For beginners we recommend investing in a flexible stretchy silicone cock ring. Once you get used to the sensation you can try something stronger. Experienced users can head straight to our great range of metal cock rings.
The Oxballs range of stretchy cock rings are a bestselling range here at esmale. Made from silicone, they look much stiffer in photographs than they are. These rings are super stretchy and once stretched out, they provide a tight-fit band at the base of the penis while the various textures and shapes, they are specifically designed to stimulate a whole host of other body parts too.
Check out the full range of cock rings available at esmale.