I was thinking the other day, why it is that most guys I know only started to wear cock rings as they got older? I started wearing cock rings 2 years ago and I have not stopped since. For some reason, in my late teens and early 20's, wearing cock rings was not something I was even contemplating.
The first time I bought cock rings, it was purely for ecstatic reasons. I had seen a guy in a sauna and he was clearly into thick leather cock rings, as he was wearing one. The combination of his schlong kept up rock hard in that leather cock ring, made me want to buy one.
I bought a leather one and had not anticipated what cock rings can do for you. Yes, cock rings do look hot but they also feel great and made my cock rock hard in a way I had not experienced for some time. Cock rings keep the blood in the penis which keeps it hard and gives the penis an inflated look, very sexy!
So for me it took seeing someone wearing cock rings too actually buy one. How did you come to wear your first? and am I correct in thinking that most guys in their late teens early twenties would not wear a cock ring?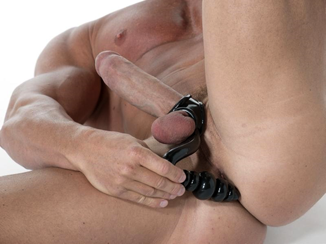 Anyway, whether you are very much into cock rings or have never tried them, we have a super selection available at the esmale store. Leather cock rings, rubber cock rings, silicone cock rings, and we even have vibrating cock rings. Come and have a look so you can experience the best cock rings around. My current favourite is the Oxballs selection. The Oxballs cock rings and ball stretchers are seriously good and look so horny, it's crazy.
Every week we send out a newsletter with new product reviews and great offers. If you sign up for the newsletter, you will get 15% off which in turn you can use to get your hands on some cock rings, how cleaver is that LOL. Enjoy!
Team esmale, essentially for men!