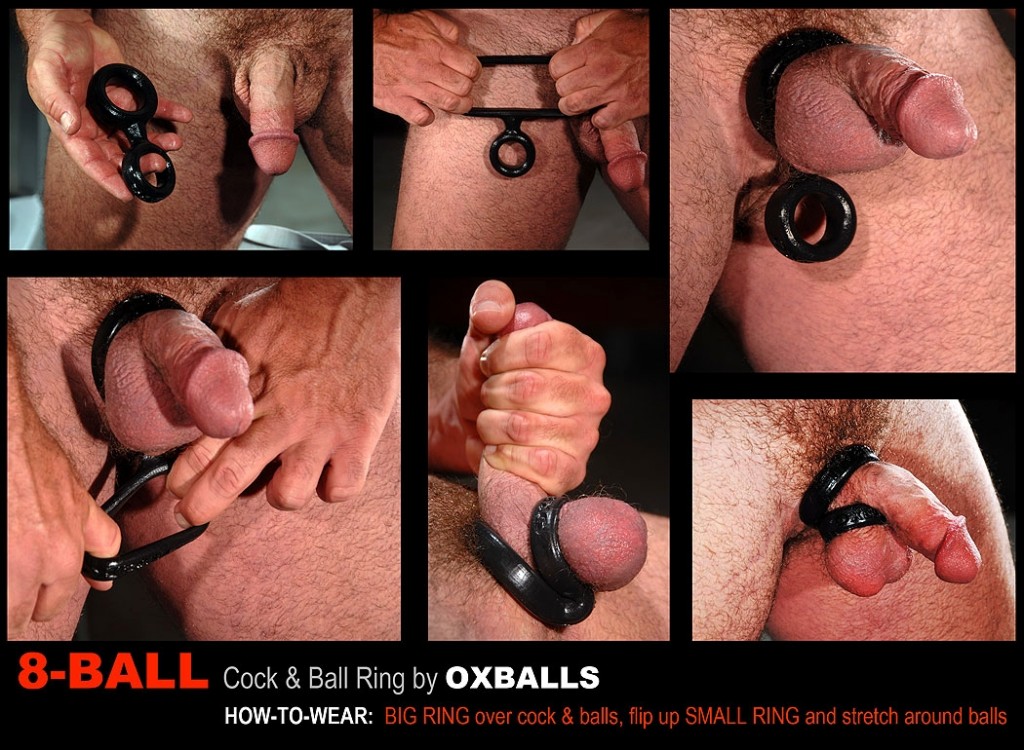 The boys at OXBALLS have sex on the brain! The range of cock rings, and ball stretchers just keeps getting bigger (and better). Check out their latest stroke of genius at esmale. The new 8-ball cock and ball ring from OXBALLS is one of those male sex toys that you wish you'd thought of first.
Made from the super stretchy silicone OXBALLS is famous for! OX has designed a cock ring connected by springy flexible silicone to a ball stretcher that tugs on your sack while you whack one out or. Once in place, erections are magnificent – the largest and fullest that I have experienced so far, and stay that way for quite a while!
Designed for the ultimate satisfaction simply slip your penis and balls through then pull, stretch and drop your testicles through the smaller ring! Thankfully the rings are super-stretchy and after a bit of effort can be enlarged with a couple of digits, and then the balls pushed in with your thumbs. I recommend push the ring onto the flaccid penis before sex and use a generous amount of lube to ease it onto your penis.
The OXBALLS 8-Ball cock ring and ball stretcher gently tugs on your cock and balls with every thrust. It's the perfect size to keep your testicles down and your sack gently stretched keeping you rock hard for longer. When used with/on a partner, this toy really comes into its own. However when used during masturbation proves to be a satisfying, process!
Buy the OXBALLS 8-Ball Cock ring and Ball stretcher, or see our full range of Oxballs available at esmale.com
Team esmale
essentially for men