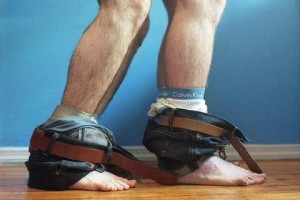 Anal penetration is hugely enjoyable for guys, the anus is packed full of sensitive nerve endings right up to the sweet p-spot! Most men claim that prostate stimulation leads to amazing orgasms.
If you're looking to explore the pleasures of anal play, we recommend starting with anal beads. The size and shape of the beads makes insertion gentle and a great way to experience anal penetration.
Browsing the anal toys section at esmale.com can be very overwhelming, especially for those of you who are curious and new to all of this.
The Colt anal beads start with small bead and every bead after that gradually increases in size. You can insert each smooth anal bead at your own pace and your body will quickly adjust to the size. The beads are smooth and when used with a good anal lube making insertion easy.
No matter what set of beads you buy, don't forget your lube (and apply plenty of it)! Start slowly and gently push the first bead inside your anus allow your body to climatise to the sensation and only attempt the second bead when you feel ready.
If you don't manage to insert all the anal beads in at this time don't worry, try again later and trust me it will be worth the wait. Inserting all the beads will lead to a 'filled-up' 'stretched-out' feeling that is hugely satisfying.
Anal beads add another level of stimulation during masturbation! Pull the beads out at the point of orgasm and see what happens.
Top tip: Hold your anus open with one hand and pus each bead inside using the other.
View the full range of anal toys available at esmale
Team esmale
Essentially for men