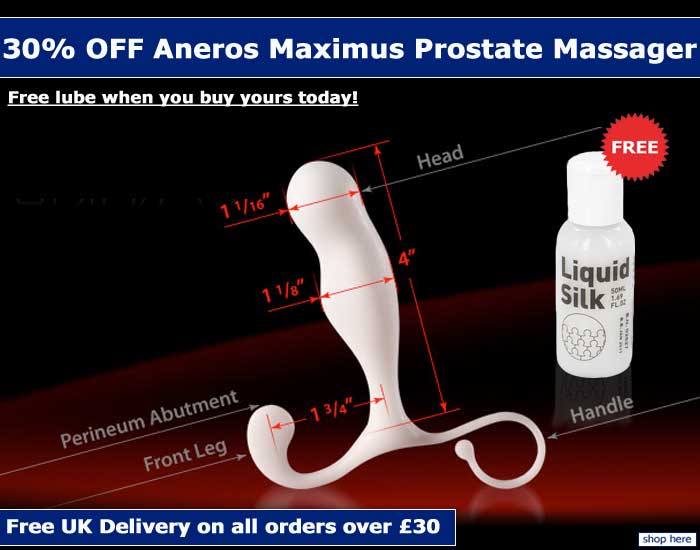 Buy any Aneros prostate massager and receive a FREE bottle of Liquid Silk lube!
The Aneros collection of prostate massagers are available in a range of shapes and sizes so there is something for those looking to explore the pleasures of prostate stimulation and anal play.
The Aneros range of anal toys are designed to be used hands-free, your Aneros male G-spot toy should be lubricated with a water-based lube and then gently inserted into the anus with the curve facing forwards, towards your stomach.
With something to appeal to everyone and from anal toy newbie's to veterans, Aneros is great as a naughty gift, or simply an indulgent treat.
For a limited time only! When you order any Aneros prostate massager we'll throw in a FREE bottle of Liquid Silk Waterbased Lube.
Check out the full range of Aneros Prostate Massagers available at esmale.
Team esmale
essentially for men