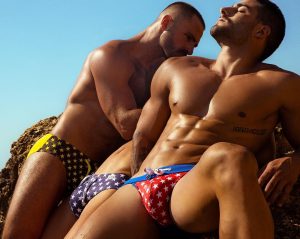 With Summer upon us, what better way then to look good with fashionable gear designed to make you look good whilst accentuating all your assets? Whether on a summer vacation or staying at home and basking in the sun: we have the perfect outfit for you!
TOPS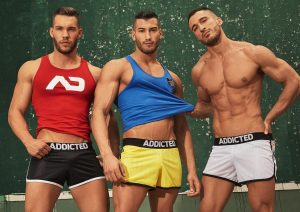 With a number of sexy tank tops from leading brands; Addicted, Pump and Teamm8, Esmale have you covered… literally! Most designs are 20% off and start at under £20 so now has never been a better time to buy!
Shop for Tops here.
SHORTS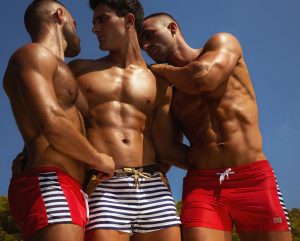 From soft mesh shorts to quick drying polyester, from loose shorts perfect for sports or the beach to skimpier shorts accentuating your goods, and letting all eyes loose on your vpl, Esmale again is the place to go. With up to 40% off leading brands such as Andrew Christian, Barcode, and Addicted, to name but a few!
Shop for Shorts here.
SWIMWEAR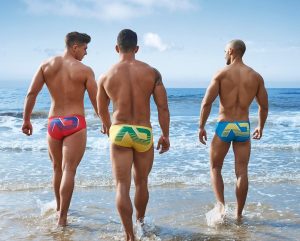 What better way of showing off your bulge (other than a nudist beach!) then with a classic swimming trunk? In contour hugging lycra, Esmale have a number of swimming trunks and shorts designs with something for everyone: whether you want your package on display in an uplifting pouch, or more covered up in a loose swimming short with lining, and with prices starting at under £20.
Shop for Swimwear here.
UNDERWEAR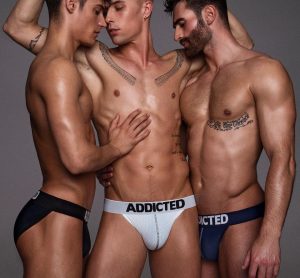 Finally, we have the most fundamental part of every man's wardrobe – underwear! With over 300 designs, over a dozen leading brands, and prices starting as low as £7.99, and everything from classic briefs to jockstraps, to backless briefs, to boxers! Whether you want a comfy brief you can wear all day long or a jock for easy access when you're out cruising, come check out our huge selection today!
Shop for Underwear here.
This blogpost was brought to you by Esmale, the leading online gay shop.
All images taken from the Official Addicted Instagram account. Follow them @addicted_official.
---
Remember to use the exclusive promo code BLOG10 at checkout for 10% off your order!