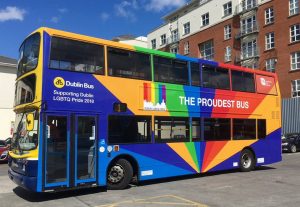 In a world still rife with homophobia; it took just one bus company, Dublin Bus to warm the hearts of the entire LGBTQ community at the annual Pride event last weekend in Dublin, Ireland which saw tens of thousands of proud people join the parade and celebrate diversity.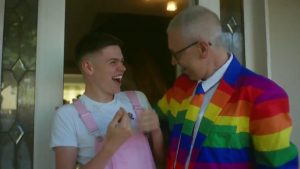 Centre place in the parade was The Proudest Bus from the Dublin Bus company, driven by proud Dad Stephen McEvoy dressed in rainbow colours surprise his gay son Liam, who let out a huge "WHAT?!", before going on to drive the bus through the parade.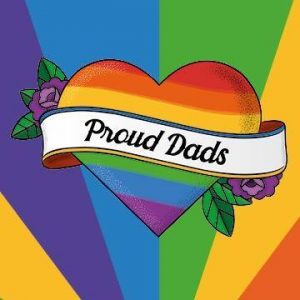 Other proud Dads were passengers on The Proudest Bus meeting their gay and lesbian sons and daughters. Perhaps the proudest moment saw one father meet who he had known for most of his life as his daughter: "I always told you I was proud of you and I always said I'd support you, let's go to Pride son."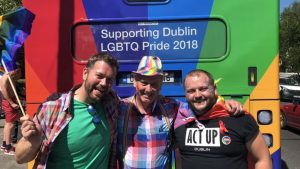 One son, John Quinlivin said the atmosphere on The Proudest Bus was "incredible" and "The tunes were going, there was dancing, it was such fun!" As for his Dad's experience: "He loved it. He had never seen a Drag Queen before!"
Watch the full promotional video from Dublin Bus below featuring the Proud Dads! Follow Dublin Bus on Twitter @DublinBusNews.
This blogpost was brought to you by Esmale, the leading online gay shop.
---
Remember to use the exclusive promo code BLOG10 at checkout for 10% off your order!