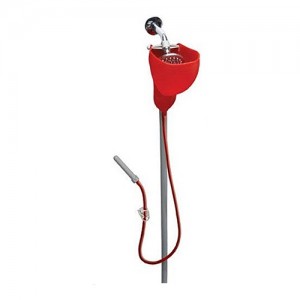 The StreemMaster enema kit is a premium home enema and douche kit. What makes this douche stand out from the rest is that it works in the shower. The kit includes one standard & one comfort seamless customized screw-in tapered nozzle designed for easy lubricating and entry. It all comes in a handy discreet storage bag and easy to read instructions.
Unlike other enema kits The StreemMaster home enema kit is specially designed to use a drainage system so you can easily and comfortably control the flow of water.
A home enema kit like the StreemMaster is an incredibly useful tool when preparing for anal sex or anal toys. To avoid any mishaps it's important to clean the anus before penetration.
I know some of you may be thinking this sounds like a lot of work, and you don't want to leave your partner waiting while you set this up. An anal douche might be just as effective.
The Ultimate Douche kit is a best seller here at esmale, this kit includes a bulb with a tapered tip. Simple to use, just remove the nozzle and fill with water.
Squeeze the bulb to flush water into your rectum. This anal douche is ideal for beginners as it's easy to control the volume of water.
Top tip: Use your anal douche around 45 minutes before anal play to ensure all the water inside your rectum is clear.
See the full anal douche range at esmale here.
Team esmale
Team esmale
essentially for men