For those of you who follow us on Facebook and Twitter you are probably more than aware that the new range Oxballs toys are available to buy at esmale.
The range just keeps getting BIGGER, better and more unusual! Part of the latest range is a cock ring that is designed to look just like a metal chain is keeping your erection rock hard.
With a 'Do Not Disturb Sign' at the ready I have my hands full this weekend (pardon the pun) as I road test the new toys and provide feecod back about each one.
It's a hard job! But someone's got to do it… So all next week I will be writing and blogging about the new range. Please feel free to get involved and leave feedback, perhaps you have been lucky enough to get your hands on one of these already.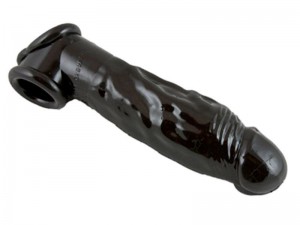 The Oxballs range of cock sheaths are back in stock! Whoever said size isn't everything hasn't seen the variety on offer at esmale.
If you want a quick boost to the length and girth of your erection, look no further than the sheath, also referred to as a penis extension.
Simple to use, apply some lube to the inside of the sheath an the shaft and slip it over your penis and secure it in place using the built in cock and ball strap.
A sheath is an alternative to erection pills and herbal remedies this is a cost effective way to experiment with size.
See the full range of Oxballs available at esmale
Team esmale
essentially for men