It's been go-go-go here at esmale HQ so I wanted to give you an update of what's been happening this week.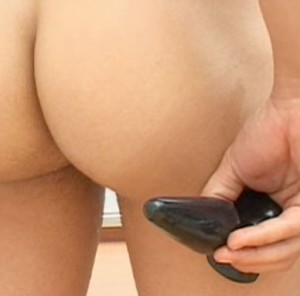 First off, great news for fans of the butt plug – and who isn't? Our range just got bigger and better. The 3 bangs for your butt may appear intimidating at first glance. But once you pop, I'm sure you won't be able to stop.
Once you pop the first head past your welcoming hole it will be begging for the other two. And if you think shoving it in is fun, just wait until you pull it out! This anal butt plug is guaranteed to hit all the right spots.
Also, you can find the the BASIX P-Spot Butt Plug 5 inch Butt Plug in our anal toys range. This butt plug / prostate massager is blessed with curves of pleasure – beautifully firm yet pliant – and the curved tapered head is designed to satisfy even the most select of anal connoisseurs.
Doc Johnson Medium Butt Plug continues to reign at the top of our best sellers. If you're looking for an entry into the world of anal play and prostate massage, the great butt plug range at esmale is an ideal starting point. The medium butt plug is a conical shaped gay sex toy that starts small but gently graduates in size. This anal toy features a tapered tip for easy entry and a slim stem at the bottom and a flared base for safety and control.
There is now 25% OFF the 'anal invader' butt plug with cock cage sign-up to the esmale e-newsletter for all the latest offers and much, much more.
Check out the full butt plug range at esmale.