Whether you've bought a new set of anal beads, a Fleshjack or you've just invested in a Tenga masturbator, keeping your gay sex toy looking and feeling fresh is of up-most importance. Rinse all gay sex toys with warm water several times, spray with ToyJoy Gay Sex Toy Cleaner then pat dry using a clean cloth or towel and leave to dry.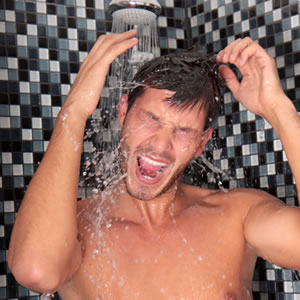 Each of your gay sex toys require a different kind of maintenance and knowing which advice to follow can be tricky, so we have put together some helpful information in today's blog! ToyJoy Gay Sex Toys Cleaner is a must have accessory for anyone who loves playing with Sex Toys. This pleasantly scented spray on solution contains anti-bacterial agents to keep your toys hygienic and clean. Simply spray on let stand for a couple of minutes and rinse off.
Fleshjack
No matter what Fleshjack you have hiding under the bed – crystal, super ribbed, or vibro – the cleaning and care instructions are the same.
After giving your Fleshjack a workout, remove the insert from the plastic casing and run hot water through the middle to wash away the lubricant and cum left over. I often hear of guys using a detergent and even bleach – Don't do it! These deteriorate the surface of your Fleshjack and eventually it will rot away to nothing. Hot water alone will ensure optimum hygiene.
Next, using a dry towel dry the sleeve or leave it on a clean dry shelf, if you can't wait to go again why not use a hairdryer to speed up the process. Afterwards, your Fleshjack may feel slightly tacky this is perfectly normal. Use a little cornstarch/corn flour on the insert and it will feel as silky smooth as the day you bought it!
To properly re-position the gel insert inside the plastic canister, reach through the small end of the canister and pull the insert down into place.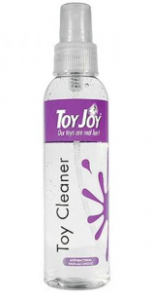 Tenga
The Tenga Flip Hole is the first reusable masturbator and was designed with simple cleaning in mind. It may look like a prop from a sci-fi film but there is nothing sinister about this toy.
After use, simply slide the Tenga out of the plastic clip and open it up. Rinse the internal sleeve under a running tap, using your fingers to stroke over the ribs and textured nodules then either leave to drain on the specially designed stand or pat dry with a clean towel.
The Tenga cups and eggs are designed for single use, but you can prolong their usable life by wearing a condom and careful use.
Oxballs Cock Rings
Wipe down your Oxballs cock ring with a wet cloth and they're ready to go again! Pretty self-explanatory really. If you're being really careful however, spritz it with the Toy Joy Gay Sex Toys Cleaner, wipe it down and leave it to dry in a dust-free place.
Anal Toys
As you use your Aneros prostate massager, butt plug and gay dildo internally, it's important that they're kept super clean to avoid any discomfort or infections and we here at esmale highly recommend running your anal toy under a hot tap, using a damp cloth or tissue to get into any ridges or bumps. Repeat this and repeat this again until you have covered every surface. Then spray your anal toy with ToyJoy Gay Sex Toy Cleaner, rubbing it in to every area. Rinse one final time and pat it dry with a clean towel.
Remember cleaning your gay sex toys will ensure it will live forever!
Team esmale
essentiallymale