We have something 'EGG-tra special' for you today! To help you get ready for the big weekend coming up we have taken 20% OFF Everything at www.esmale.com
Last week we appropriately titled on of our blogs 'Have a wank Wednesday' featuring the bestselling male masturbation toys at esmale. So because it's nearly easter we thought it was the perfect time to talk TENGA and in particular their range of masturbators in the shape of eggs.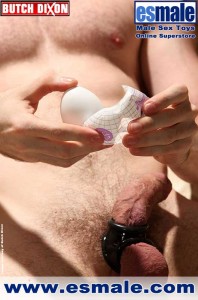 For those of you who have not seen or heard of TENGA eggs – what rock have you been hiding under! TENGA's egg-shaped stretchy sleeves come in a range of styles. Each sleeve features a different texture on the inside designed to transform the mundane sensations of a hand job / blow job.
Great for foreplay, to use alone or with someone else these little beauties take having a wank to the next level!
Choose from six different styles and textures, each sleeve features different swirling nodules and tight ridges.
Each egg has been tried and tested by the boys at esmale and
The TENGA Egg Spider feels just like getting blown, but if you're looking for the tightest TENGA Egg in the range we recommend the TENGA Egg Stepper. The Tenga Egg Stepper male masturbator has wedges that face upwards providing incredible sensations for your shaft and deliver the best ready-to-go right now orgasm!
To use simply add the enclosed pouch of lube into the sleeve and work your erect penis inside the sleeve. Lie back and enjoy knee-trembling sensations from the super-tactile ribbed sleeve.
View the full TENGA Range available at esmale.com
Team esmale
Essentially for men