The All-New Flight by Fleshjack has landed at esmale, so fasten your seatbelt and get ready for the flight of your life!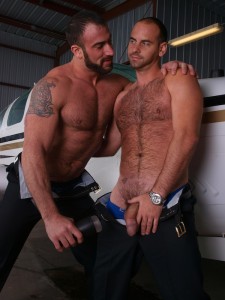 The Fleshjack Flight's internal sleeve is transparent with a non-anatomical stealth opening inviting you to crash land your knob in to the depths of a textured canal. Lined with dozens of soft bumps and nodules, the realistic-feel sleeve offers an even more intense pleasure with the added bonus of suction that can be controlled via the screw cap base.
Knowing the sweet spots of your penis will take your wanking technique to a new high!
The Fleshjack Flight stimulates the 'sweet spots' on and around your penis and takes your sessions to new heights. Take a look at the full Fleshjack range available at esmale.
It works by stimulating different parts of the penis.
Glans (aka bell-end)
The head of your penis is packed full of sensitive nerve endings, much more so than the shaft, stimulating the head of your penis will push all the right buttons, this is the big one!
Shaft
The shaft is the main body of the penis that fills up with blood and becomes erect when aroused. A dollop of lube, and a hand-job that focuses on the shaft as well as the head of the penis is a guaranteed winner.
Other sweet spots, not to be missed!
Scrotum (aka balls, testicles, nuts)
They may not be the most attractive part of your lover's nether regions, but these bad boys need love too. Wearing a ball stretcher can make your junk look hot, prolong orgasm and give you a bigger, harder erection!
Check out the ball stretcher range available at esmale.
Perineum (aka P-spot)
The super-sensitive area between your lover's testicles and anus, the perineum is best stimulated with the help of a prostate massager or butt plug.
The Aneros range of prostate massagers provides intense anal and prostate sensations these prostate massagers are amazing value and you will reach the most intense orgasm.
View the full range of male sex toys at esmale.