A historical perspective on Brighton's early LGBTQ+ Pride movement: the legal, cultural and social background in the UK 1970 – 1991.
Simon Williams from listings site PinkUk.com looks into the past of the early Pride parades in Brighton and London.
For people who are interested in 'Queer' history and the origins of today's the LGBTQ+ Pride movement.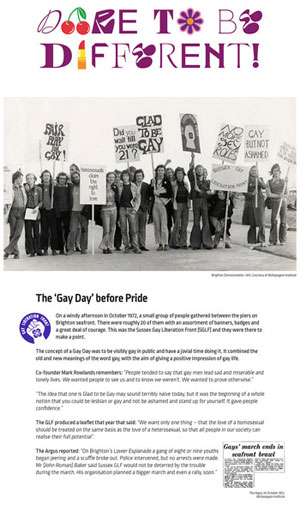 In the UK and in much of the West we, as the LGBTQ+ communities, take for granted many of the freedoms we have, including rights such as protection from discrimination in employment and the right to same-sex marriage. But it wasn't always so and remains a huge challenge in many parts of the world where, according to LGBTQ+ freedom monitoring site Equaldex, in 2022, 69 countries still had discriminatory laws against LGBTQ+ people, including a few with the death penalty.
This year, Brighton and Hove Pride, one of the UK's largest LGBTQ+ festivals, celebrated its 50th anniversary with the first parade happening in 1973. Even though homosexuality had been partially decriminalised in 1967 for gay men, much of British society was still extremely hostile to LGBTQ+ identifying people in the early '70s. Today, the city of Brighton & Hove is often called the 'gay capital' of the UK and its Pride festival which has numerous events over August and usually attracts around 500,000 people.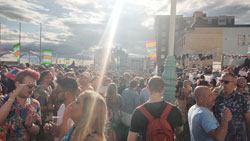 The 1973 Pride parade had been a source of long-standing debate among historians as to whether it had in fact taken place. In 2021 some researchers made a historic find when they discovered some long missing negatives in the photo archives of the city's newspaper, the Argus. These confirmed that the festival, organised by the Sussex Gay Liberation Front, began in that year.
It was a surprisingly large event with a social programme, including a dinner as well as a parade along Brighton's seafront; Brighton did not see another Pride parade until 1991. This was triggered by the infamous 'Section 28', introduced in 1988 under the then Tory (Conservative) Government, which forbade local government agencies from 'promoting homosexuality'. It was at the height of society's paranoia about gay men and HIV/AIDS 'plague'. This in turn radicalised LGBTQ+ people to a return to the streets in Brighton and elsewhere in the early 90s to protest.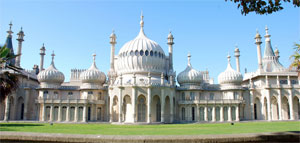 Simon delves into Brighton & Hove's past, looks at the global history of gay liberation and reflects on the recent photo exhibition of the original images, 'Dare to Be Different', which were on view at Brighton's Jubilee Library in August 2023. He also talks to long-time human rights campaigner Peter Tatchell who was a leading light in the London branch of the Gay Liberation Front in the 1970s.
Read the full article at https://pinkuk.com/news/features/historical-perspective-brighton-pride/