Autumn is here, the season of transition, a time to embrace change, and what better way to start than by refreshing your wardrobe, starting with your gay underwear? Here we'll explore new underwear in our store perfect for autumn season. We'll compare popular underwear brands such as Addicted underwear, PUMP, Breedwell, and TOF Paris, incorporating valuable customer feedback to help you make the right choice for your comfort and style.
Addicted: The Pinnacle of Comfort
Addicted is a well-known brand that has gained popularity for its commitment to comfort and style. Their underwear is designed with precision, offering a perfect fit and exceptional softness. Customers frequently praise Addicted for the way their underwear feels against the skin.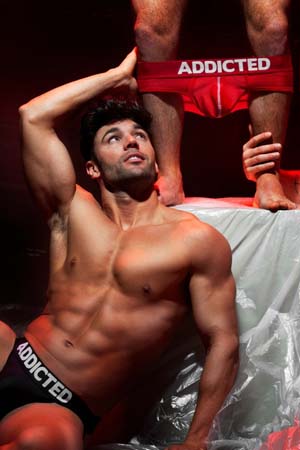 Customer Feedback for Addicted:
"I've never worn underwear this comfortable before. It's like a second skin!"
"Addicted's underwear is the only brand I wear to the gym, casually and when wanting to make a good first impression."
"The quality is unmatched. Even after several washes, they still feel brand new."
We have added some great new styles in our store for you to look at. From underwear to t-shirts and fetish gear for when you are out looking for action.
PUMP underwear: Style Meets Functionality
If you're someone who values style just as much as comfort, PUMP might be the brand for you. PUMP underwear combines trendy designs with high-quality materials. Their unique approach to design often includes vibrant colours and patterns that can brighten up even the gloomiest autumn days.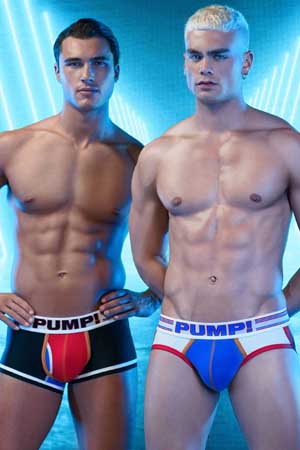 Customer Feedback for PUMP:
"I love how PUMP keeps innovating with their designs. It's like wearing art!"
"These are not just underwear; they're a fashion statement."
"PUMP's underwear has a perfect balance of style and comfort. I wear them all year round."
Breedwell: Unleash your kinky side!
Breedwell is a brand that caters to those who seek to make a bold and kinky statement . Their underwear designs are edgy and often include fetish elements. If you want to embrace your inner pig this autumn, Breedwell might be the brand that helps you do just that.

Customer Feedback for Breedwell:
"Wearing Breedwell gives me a ready for sex feeling like no other brand."
"I love the daring designs. It's a conversation starter, for sure!"
"Breedwell is perfect for those who want to express themselves without saying a word."
We have had a new shipment of this kinky gear in from the USA so have a look and get it on!
TOF Paris: Elegance and Sophistication
TOF Paris is synonymous with elegance and sophistication. Their underwear is designed for individuals who appreciate refined aesthetics and premium quality. TOF Paris can add a touch of luxury to your attire. The focus of their range is on having a fun time and if you check out the range you will see why. One of the best sellers is actually their fetish hood, so grab one of those in addition to a pair of pants.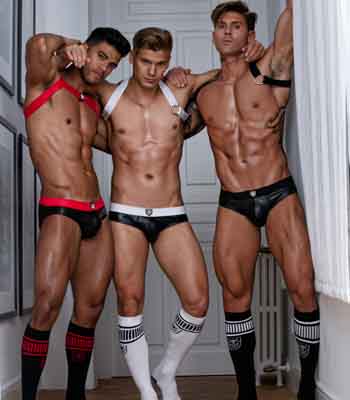 Customer Feedback for TOF Paris:
"TOF Paris underwear is the epitome of luxury. I feel like a million pounds."
"The attention to detail in their designs is impressive."
"TOF Paris is perfect for special sexy occasions, guaranteed to make a great first impression."
Making the Right Choice for Autumn
Ultimately, the choice of underwear brand is very much depending on your taste and if you are going for sex appeal or more of a fashion statement. Most brands dabble in both, so you can't go wrong really.
Even though we highlighted these brands we have several other brands that might take you fancy. Sukrew, Bill & Brandon and Barcode to name just a few. As a gay sex shop, we concentrate on sexy gear and don't forget our huge range of male sex toys, fetish, and sex essentials. All bought in a few clicks and delivered to your door for your pleasure in no time at all!
Hopefully this blog has inspired you to get give your underwear drawer some TLC. If you have any questions, please contact us. We have a great team that will gladly assist you in finding the very best pair of underwear!
With love,
Team esmale.com