Self-love comes in many different forms, many of these involve looking after yourself in some shape or form. In this article that is no different. Here we are focusing on listening to your mind and body's desires. So, get some gay lube ready as we hope that after reading this you might set some time aside for yourself and play!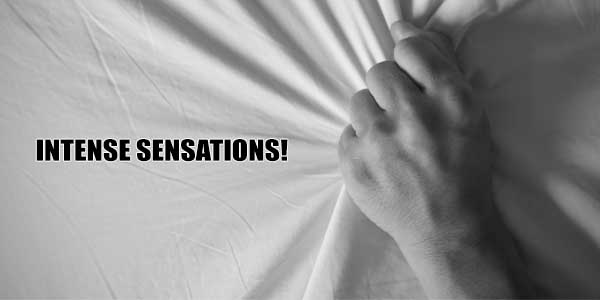 Sex Toys taboo
In general, attitudes toward gay sex toys are evolving, and many people view them as tools for enhancing sexual satisfaction and exploration rather than as taboo items. Society's acceptance of sex toys may continue to change over time as discussions about sexual health and wellness become more open and informed. This is not to say that there is no taboo anymore. From customer feedback, we found out that there are still people who feel slightly uncomfortable using toys on themselves or with a partner. Often it was related to some sort of shame. We are seeing big steps being made in this area. More and more people are experimenting with what their body enjoys, there is absolutely nothing to feel even an ounce of shame about. In fact, once you start your own journey you will hopefully find it liberating. Here are some results that might speak to you.
Stress relief.
This is one I identify with myself. As I work for esmale I have access to a massive range of sex toys that I can use. Before I worked here, I was a bit apprehensive but am now totally into a bit self-love. I enjoy at least one session a week. I find it also works to clear my head and get rid of negative energy or stress. Some people have a bath after a stressful day, but I find that a good session with my favourite gay masturbator or anal toy really puts my head right. Not only does it do that, but I also love the feeling it provides when I am playing. An additional bonus is that you appear to burn a good few calories as well, lol!
Increased confidence
Really, increased confidence through the use of toys? Yes indeed! Being in tune with your body's needs and satisfying the curiosities of the adult mind can make you more in touch with yourself which can lead to increased confidence. If you are naturally shy, a bit of self-love is not going to turn you into the most expressive person in the world. It is more about inner confidence. When you are feeding your mind and soul with the things they need you will feel satisfied which in turn can bring peace of mind that slowly builds self-appreciation and belief. It might all sound a bit "hippy-ish" but all we can recommend is that you go on the journey and see where it takes you.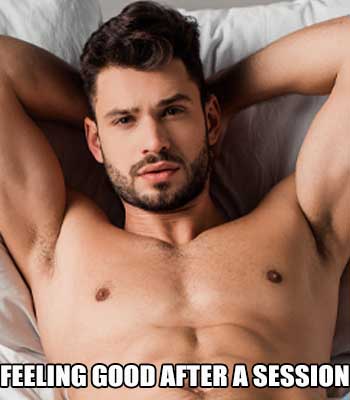 2. Fun!
It is great that playing with yourself (and others) has additional benefits but one of the main reasons for doing it is that it is fun. Fun that feels really good. It does not matter if you love anal toys for men, BDSM, manhood gear or just playing with your nipples. If it makes you feel good, it makes you feel good, the end! Like I said earlier, I like to treat myself after a stressful day but have also taken to setting some time aside once in we while and really exploring myself. Rather than watching Netflix I take myself off to the bedroom and have some fun. Some of the new toys we have in our store at the moment are insane. So many settings on some of them I can't even get to the highest one, they are that intense.
So, whether you are doing it just for fun or have other motivation we suggest you get yourself on the self-love train and get those juices flowing!
With love,
Oliver