The LGBTQ+ communities should stand together when under threat but recognise their differences.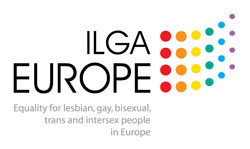 Simon Williams at PinkUk looks at the recent European rankings on LGBTQ+ communities in Europe and the UK. You can read the full article on PinkUK here
For some years, the International Lesbian, Gay, Bi and Trans + Association (ILGA) have published insightful in-depth annual country reviews and rankings for European and some Asian countries on the state of LGBTQ+ human rights and equalities.
ILGA Europe reviews huge amounts of data for Europe and some parts of central Asia with individual country reports. These reports are well presented and very detailed. What is interesting is the poor performance from the UK, notably in the way which the data were published in May this year and the in depth review which was published a few weeks earlier.
http://www.rainbow-europe.org/sites/default/files/annual-report/Annual-Review-Full-2023.pdf?utm_source=pinkuk
The UK only achieved a poor average 53% rating. This is below most of the large Western European countries. Trans and conversion therapy issues where the UK's Tory (Conservative) government has slowed down human rights for these groups.
But it should be noted that lesbian, gay and bi rights are still well-protected in most parts of the UK in most settings.
Perhaps the ILGA ranking in the UK is a bit too much of a one-size-fits-all measurement for the different LGBTQ+ communities?
 It would be good to know your views, please email us here team@pinkuk.com.