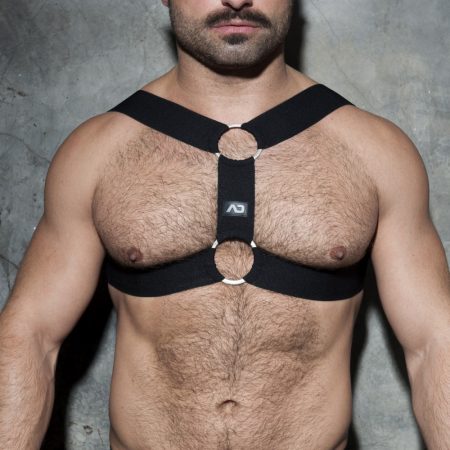 Our Addicted week continues at Esmale with these super sexy ADDICTED Double Ring Harnesses available in black or red. Coming in the red hot Addicted Fetish collection which is available at this link and includes jock straps, harnesses, singlets, socks, tank tops, and a stunning Addicted Fetish Cockring Band where you can literally let it all hang out! They also look incredible when worn with the Double Ring Harness leaving so very little to the imagination and fully letting you rise to any occasion!
The ADDICTED Double Ring Harness is available in Red or Black, in three sizes (so all you mediums can be more confident you're getting the right size than with other harnesses that just come in two sizes), and is affordably priced! It's made of elasticated super soft fabric straps which are connected by metallic Double Rings. The metal is nickel free and an AD silicone logo is on the front. It's also easy to clean for if they get sweat or other liquids on them! It's also both designed and made in Barcelona.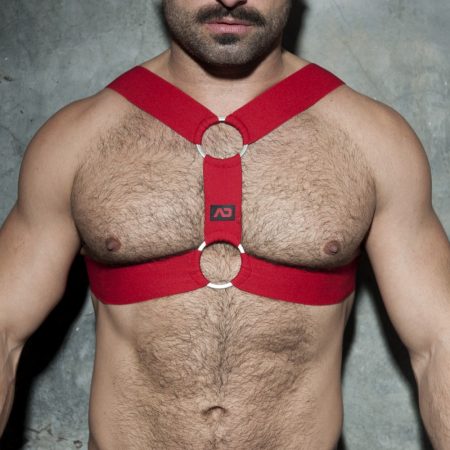 You can order the ADDICTED Double Ring Harness in Red here.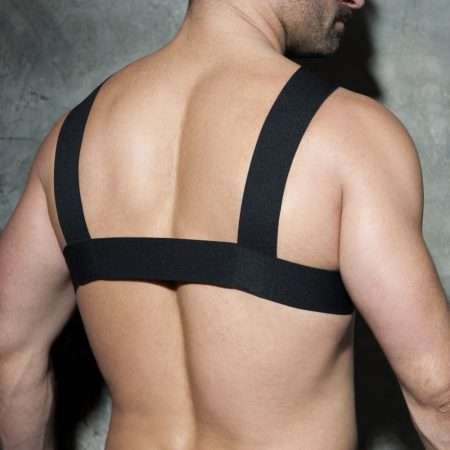 You can order the ADDICTED Double Ring Harness in Black here.
Remember to check our full range of Addicted products – one of the largest selections in the UK at some of the best prices … and we ship worldwide! We stock Underwear, Swimwear, Short, Vests, Jockstraps, Singlets, Fetish, and Multipacks so check them out today. Perfect for the beach, gym, bedroom, club, and party!
---
Follow Esmale on Instagram @esmale_adult_store which is jam packed with fit guys daily!
This blogpost was brought to you by Esmale, the leading online gay shop.
Remember to use the exclusive promo code BLOG10 at checkout for 10% off your order!