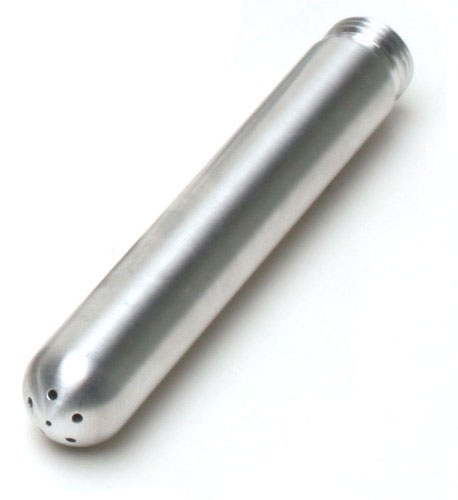 If you mean shoving the end of your shower head up your arse, the simple answer is NO!
Those of you into the bigger anal toys or fisting know how important hygiene is, and aware that the average anal douche just doesn't cut the mustard.
Hence, the latest email from one guy who likes to refer to himself as 'SLUTTY-PIGGY." He wanted to know if there were any risks involved with using the shower head as an anal douche. The simple answer is 'Yes' and here at esmale.com we have plenty of safe and easier cleaning options?
First up, the hose is likely to have sharp edges and it's not sterile so the risk is you will damage the rectum and ultimately get an infection.
Here at esmale we stock purpose built attachments designed to fit the shower hose, to use as a douche. Just be careful not to turn the tap on too quick, it can be difficult to gauge the pressure and quantity of the water you're filling your bottom up with. Not to mention the temperature stays safe. View the full range of shower anal douches available at esmale.com.
Douching can be a highly pleasurable experience and a lot of guys really get off when using one. Choose from a wide variety of nozzles comes in a variety of different shapes and sizes for more pleasure. For beginners we recommend a simple rubber bulb type of anal douche such as the Unisex anal douche.
As with any kit used for anal play, it should be cleaned with specially formulated antibacterial anal toy cleaner, and allowed to dry naturally. Only ever use plain warm water to wash your toys.
Team esmale
Essentially for men