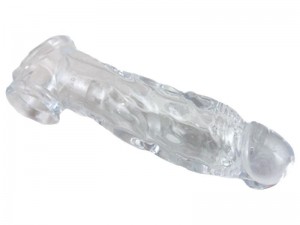 The OXBALLS range never disappoints – and it looks like you guys couldn't hope to rush home and get it on. We don't blame you!
I received my OXBALLS dude cock sheath this morning before work, tried it out as soon as I got home. On first impressions, I have to say the sheath confused me a little, after a minute of fiddling with my balls and stretching it I worked out how to put it on, and it felt like a second skin (not too tight and very elastic).
Having much experience with anal play before, I was looking forward to seeing my new dick with extra inches and boy this does not disappoint! In fact, I have still so far been unable to penetrate my partner fully (but we're practising). The shape and ridges of the sheath provide a whole new sensation to our sex life.
Buy the OXBALLS dude cock sheath or check out the full range of OXBALLS.
Team esmale
essentially for men