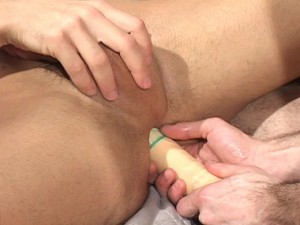 At esmale our selection of anal vibrators just got bigger and better. This range of anal toys is perfectly safe and great fun to use. Available in a wide range of colours, shapes and sizes, we have something for everyone.
Anal vibrators are the perfect companion during masturbation as they add an extra element of stimulation that can really take your orgasm to another level!
Anal vibrators provide powerful waves of vibrations and a deep, satisfying feeling of penetration. The vibrations stimulate the sensitive nerve endings in and around the anus whilst hitting your prostate for sheet clenching orgasms.
Most anal vibrators feature a tapered head for easy insertion and a textured shaft for e realistic look and extra stimulation. The flared base makes for easy retrieval, but also doubles up as a handy grip so you can thrust as hard as you want.
Top tip: Use your vibe before anal sex to relax your sphincter and in turn making penetration much easier.
Don't forget your lube before sticking anything up your bum I recommend you invest, invest in a thick anal lube such as Maximus or Liquid Silk. Now just lie back and enjoy wave after wave of pure pleasure.
Take a look at the full range of anal vibrators available at esmale today!
Team esmale
Essentially for men