It's impossible to talk about prostate massagers and p-spot play without mentioning Aneros. A best seller here at esmale, the premium range of prostate massagers offer more than just amazing orgasms.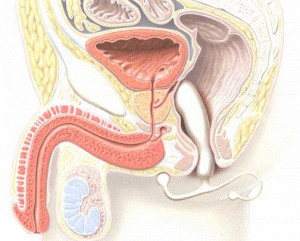 At first glance you would be forgiven for thinking that the prostate massager was a tool used in surgery of some sort. The Aneros range has been specially researched and designed by scientists and medical professionals who helped shape the future of male prostate stimulation by specially designing toys to stimulate the prostate gland and promote overall prostate health.
Prostate Massagers are proven to help guys who suffer from swollen or painful prostates, I have heard from guys who say that using a prostate massager takes the embarrassment out of stimulation and relief.
If this is an all too familiar situation for you we recommend the Aneros Maximus Prostate Massager. This stimulator is longer in length and carries a much fuller shaft compared to the rest of the range. Because of its intense shape it is actually the easiest massager to use even though it may take longer to insert so be prepared and use plenty of lube!
But don't just take my word for it here is just a few reviews from satisfied customers;
"Revelatory!!! I orgasmed all the way to the point of no return."

"An essential for every guys toy box Aneros is built for a lifetime of pleasure."

"I have seen the light! I didn't believe the hype, but boy was I wrong. This is one of the best toys ever."

"Use plenty of lube, it does take abit getting used to. Be patient and you will soon experience that full body orgasm."

"OMG, this is the toy that just keeps on giving ;)"

"Use with caution! My first time I cum after just a few seconds, but practise makes perfect and it has improved my endurance levels and helped me last longer in the sack."
View the full Aneros range of prostate massagers at esmale
Team esmale
essentially for men