A ball stretcher is not just for the hardcore fetish fanatics! Big fan of the Oxballs Cocksling and Splitz? Get the best of both worlds with the our great ball stretcher range and cock rings from Oxballs. Our kinky friends at Oxballs have designed a cock ring and ball stretcher in one!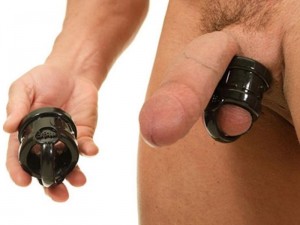 Separate your balls and stretch your sack with the great ball stretcher range available at esmale. Oxballs male sex toys is a popular choice of cock rings and ball stretchers that are specially made to last forever.
After a long wank or simply up all night doing it like a porn-star, a ball stretcher is tight enough to keep your ballsack stretched and separated, keeping you harder for longer and prolonging ejaculation. Check out the Oxballs range of ball stretchers made from TPR they are designed not to dig into your sack-skin or strangle your nuts so they fall off.
If you are a fan of the Oxballs Bullballs-1 or Bullballs-1, check out the splitz, its hourglass shaped centre core, so it is tighter mid-sack for more squeeze where you need it, and easily slips over the biggest nutt-sack, YES, even huge pumped balls
The Oxballs range stretches to nearly twice its size and even allows urine to easily pass while sporting your ball stretcher. You'll enjoy the gentle ball stretching effect while you get the benefits of a cockring. Not only that but Oxballs is available in a range of colours making your cock and balls the centre of attention!
Why we love Oxballs
Lightweight and very strong
A cock ring and ball stretcher in one
Super stretchy TPR
Stretches to fit any size man
Safe to use with silicone or water based lubricants.
View the full ball stretcher range at esmale.
Team esmale
essentiallymale