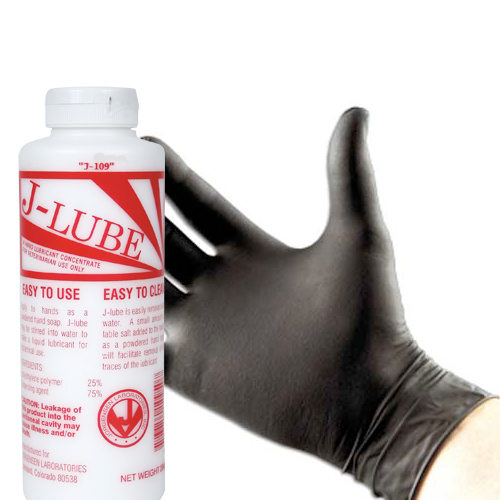 For some the idea of fisting brings tears to their eyes, but some guys can't a huge amount of pleasure from it and get fisted regularly.
J-Lube is the best selling lube designed for gay men who enjoy fisting and bigger sex toys. Its formula is super slick and lasts a long time and unlike Crisco it's not scented and contains no additives.
Available at esmale, it comes in a 284g bottle and a little will go along way!
This anal lube can be easily washed away with warm water, a small amount of table salt and a mild washing up detergent. What you use to clean your dishes will do the job.
A quick word of warning, this lube is very slippery so be careful not to get it on the floor. Whilst we're on the subject of health and safety, we have put together a few tips that will ensure your fisting experience is pleasurable.
First up, remember your anus is a delicate and sensitive area so trim your nails and wear latex gloves. Trust me, he'll thank you in the end!
Top tip: Rimming is a great way to help your partner relax before you start inserting your fingers.
Lube? Plenty is never enough. Apply plenty of J-lube and each time you slip a finger in, add more lube and ensure his anus is super slippery.
Start slow and listen to your partner. Unless you're an anal fisting professional you will need to work your way up. Latex gloves feel great for both the top and bottom.
J-Lube specifications
Massive 284g Pack
Powder lube you mix yourself
Veterinary or personal use
Latex friendly, condom compatible and safe to use with latex gloves.
Water based lube.
J-Lube is available at esmale, get yours today!
Team esmale
Essentially for men