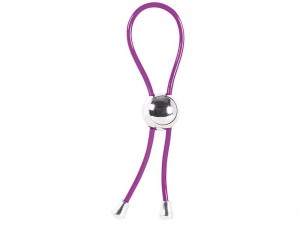 Heard of the benefits of wearing a cock ring and want one? Or if you find the majority of cock rings too tight, we have selected 5 of the best adjustable cock rings that will give you a stronger harder erection.
For guys that suffer from premature ejaculation, wearing cock rings will help prolong orgasm so you can go for longer.
1. Toy Joy Hard To Please Cock Ring
This is an adjustable cock ring and has a small metallic bead attached to the ring that you move up and down to make the cock ring bigger or smaller so you can choose how tight you want it and can remove it quickly.
Made from extra supple, flexible rubber means the ring fits snugly and gently around your penis without irritating his skin.
2. Quick Release Erection Cock Ring
Trim this cock ring to size snap the ends together and get ready for action. Another great cock ring designed for beginners, measure the circumference of your penis first so you don't cut too much or too little!
3. Sapphire Enhancer Cock Ring
This super stretchy cock ring is designed to support and maintain a strong erection. It gently restricts the blood flow out of the penis while holding the scrotum and testes for added performance.
4. COLT Vibrating Cock Ring
The COLT leather cock ring features 3 studded snap cock ring will fit any size guy out there and the addition of the vibrating bullet will take your cock rings stimulation to a new level.
5. OXBALLS Lugnutz Silicone Cock Ring
The Lugnutz cock ring ergonomically designed to gently grip your penis for a longer, harder erection. The genius behind this shape cock ring is that it features a larger opening to fit your testicles too. Made from a patented stretchy silicone it has a firm grip but sits comfortably at the base of your penis and is easy to remove.
See the full range of cock rings available at esmale.
Team esmale
essentially for men