A long, thick gay dildo can provide a deep, satisfying feeling of penetration, you'll be panting all night long from the intensely erotic orgasms a gay dildo can provide.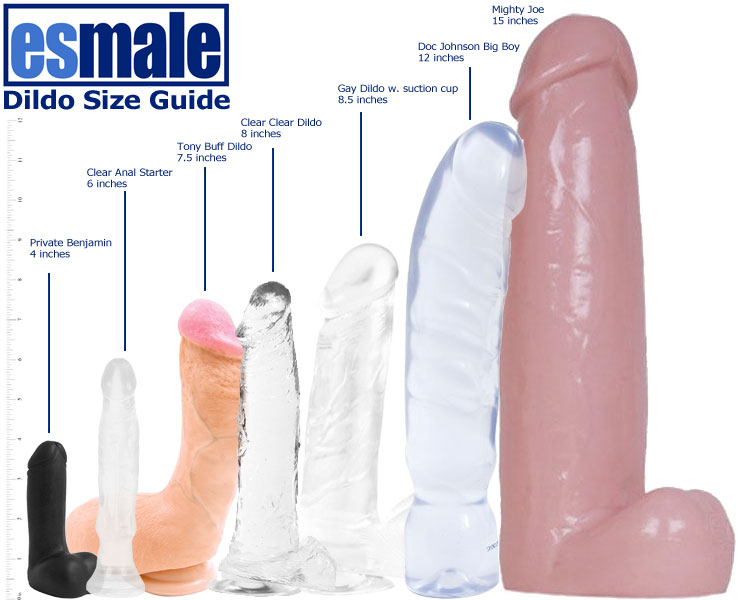 Forget using your finger or trying to shove a cucumber up your bum check out the great range of gay sex toys specially designed so that your anus gets some action – with a gay dildo your anus can have a playmate of its very own.
Safe, fun to use and available in a kaleidoscope of colours and a variety of materials, styles, shapes and sizes, you'll have just as much fun shopping for a dildo as you will do using it!
You can't just stick any old thing up your bum for thrills. A gay dildo has been designed with anal play in mind, ergonomically designed to fit your body comfortably.
Your gay dildo may even feature a suction cup and flared base for easy retrieval; the base also doubles up as a handy grip to control thrusts and depth. This range of dildos also features a tapered head for easy insertion and a textured or beaded finish that will feel fabulous.
Taking all of this into consideration you can see that a gay dildo is made to pleasure your anus in ways you've only dreamed of. For the experienced anal player you can find your favourite anal toy – be that a butt plug, anal dildo or anal beads – in a vibrating version too!
Anal vibes are great for use during masturbation as they add an extra element of stimulation that can really push your orgasm to the next level. A gay dildo is particularly good for use before anal sex; they can help relax your outer sphincter muscles, making penetration less painful and much easier.
Check out the full gay dildo range at esmale.
Team esmale
essentially male