Discover the unique and colourful world of TOF Paris, a fashion brand for men that celebrates individuality and self-expression.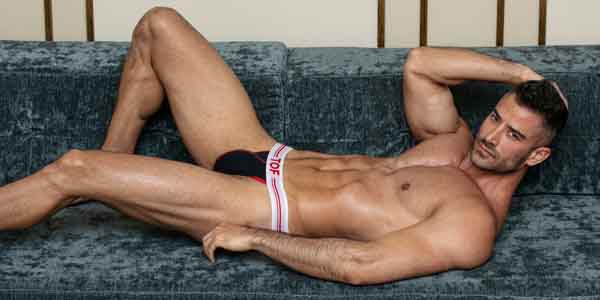 If you're looking for the hottest new menswear brand on the scene, look no further than TOF Paris. This brand has already made a big splash in the fashion world thanks to its unique designs and high-quality construction. Keep reading to learn more about this up-and-coming label.
The History of TOF Paris
TOF Paris (short for Trends of Friends) was founded in 2016 by Sylvain, a native of Cameroon. Growing up in a modest family, Sylvain was inspired by his seamstress mother and began designing his own patterns at the age of 10. Even though he felt obliged to study law, he obtained a PhD and lectured at the University of Douala before moving to France in 2005 to pursue his childhood dream of becoming a fashion designer. After taking courses in fashion design, Sylvain persevered despite the reservations of his friends and family and launched TOF Paris in late 2015.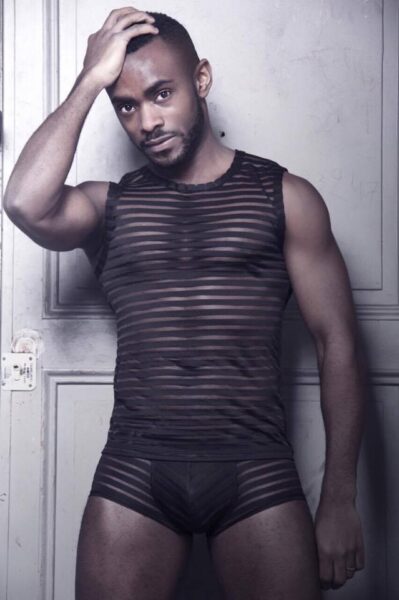 The Designs of TOF Paris
The first collection from TOF Paris, "Bands and materials," sparked tremendous interest and put the brand on the map. Featuring unique designs and high-quality construction, each piece in the collection is sure to turn heads. Whether you're looking for a new outfit for a night out on the town or simply want to add some freshness to your wardrobe, TOF Paris has something for everyone.
Fascinated by the world of Parties, Night Life and Entertainment, Sylvain bought out designs in 2016 which soon became very popular in Clubs. They started off trends such as short shorts and ecological leather harnesses, now featured by many brands. Since then TOF Paris have been at the cutting edge of Club Fashion. Each year they bring out new designs in amazing fabrics such as French lace, glitter and metallic
The first thing you'll notice about TOF Paris is the attention to detail that goes into each and every pair of briefs. From the hand-crafted waistbands to the meticulously designed patterns, it's clear that Sylvain and his team are passionate about their work. But it's not just about looks; TOF Paris underwear is also some of the most comfortable you'll ever wear. Made from premium materials like Modal and Pima Cotton, TOF Paris briefs feel as good as they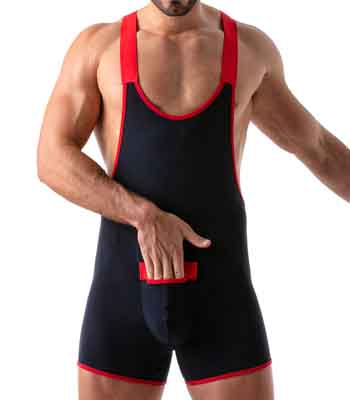 What Sets TOF Paris Apart?
When it comes to gay underwear, TOF Paris underwear is a game changer. Not only are their materials and cuts sexy as hell, but they're also super easy to wear and take care of. Plus, they have something for everyone—regardless of size or shape. And with their commitment to diversity and inclusion, you can be sure that you'll find a pair (or three) that fits both your taste and your values.
As someone who loves underwear but hates dealing with complicated washing instructions, I was thrilled when I discovered Paris TOF. Their briefs are made from 95% Modal (a sustainable fabric made from Beechwood pulp) and 5% Lycra—which means they're soft, stretchy, and durable. And they come in a range of colours and styles including jockstraps and thongs !! that will suit any mood or occasion.
I also appreciate that TOF Paris is passionate about including everyone in their line. Whether it's age, race, gender identity, or sexual orientation—they believe that there should be no barriers to anyone feeling sexy and confident in their own skin.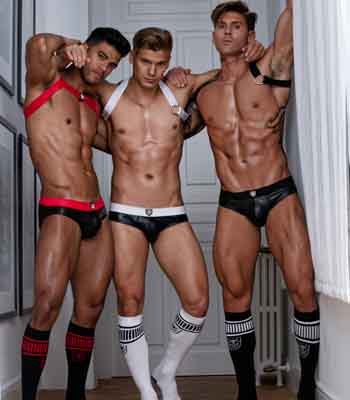 The Quality of French Manufacturing
When it comes to manufacturing, France has a well-deserved reputation for quality. But as anyone who's ever shopped for premium clothing knows, that quality often comes at a high price. TOF Paris is committed to changing that. They work with expert French workshops to create beautiful clothing without the designer price tag.
How do they do it? It all comes down to their focus on three things: affordability, transparency, and customer service.
Affordability
They believe that everyone should be able to enjoy the quality of French manufacturing, regardless of their budget. That's why they've chosen to reduce their margins, so that the savings can be passed on to the customer.
Transparency
They are committed to being upfront about everything they do, from where the materials come from to how the garments are made. They want customers to feel good about their purchases, knowing that they're supporting a company with ethical practices.
Customer Service
Their number one priority is making sure customers are happy. We're here to answer any questions you have about their products or manufacturing process. We want you to feel confident and informed every step of the way. Whether you're looking for a new outfit or simply want to add some freshness to your wardrobe, TOF Paris has something for everyone. So what are you waiting for? Visit our website today and take your style game to the next level!
Click here to see our TOF Paris collection
With love team www.esmale.com