Don't you just love it when a new pair of underwear fits like a glove and shows of all your best features to the max. Well, we have added some new styles that will do just that. We have noticed that many brands like Addicted, Sukrew, Barcode and others have put some real effort into mens enhancing underwear. The results are that your manhood and rear-end are boosted to attract even more attention than normal.
These are our favourites.
From the still very popular addicted underwear range we have two style we would like to highlight. First up is a singlet. The Addicted Sailor Velvet Singlet is a sexy piece that we have seen guys wearing in the clubs without anything else. It is a singlet that support the under region with a trunk. Within the trunk there a push up technology, as seen in the picture, for extra support and enhancement. This singlet will certainly give you the edge on anyone else, good times!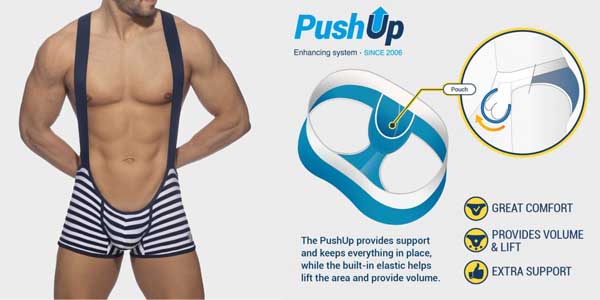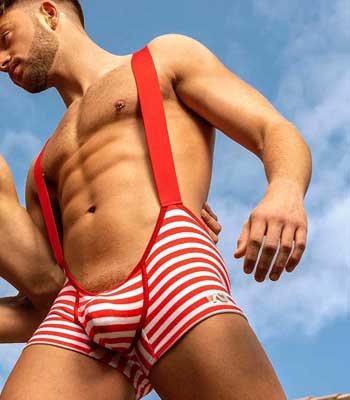 Another Addicted piece is the snake net! Pretty sure they are referring to your manhood. This does not have the Push Up technology but definitely shows off all your assets. Made from the finest sheer fabric it feels lovely to wear and provide everybody with a bit of a preview.
Lastly, we want to bring to your attention a serious bum bolstering delight. Say high to the Sukrew V thong! It is a genius mix between a brief, jockstrap and a thong. It really supports and shows off your behind and the contoured pouch at the front will make your manhood stand out. We have not seen this design before. Our customers seem to love it as it is one of the best-selling underwear pieces at esmale.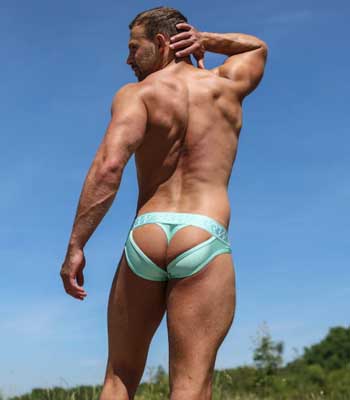 But there is more!
Ok, one more then. We have so many styles we could highlight here but we simply do not have the time. However, we could not leave out these briefs from Bill and Brandon. This is a relatively new brand, but it certainly has captured the imagination of our customers. This is a UK based brand, and their latest addition is the mesh brief. With the crisscross fabric this brief is super breathable, and it obviously looks very sexy showing off a lot but not everything. Keeping something left for the imagination.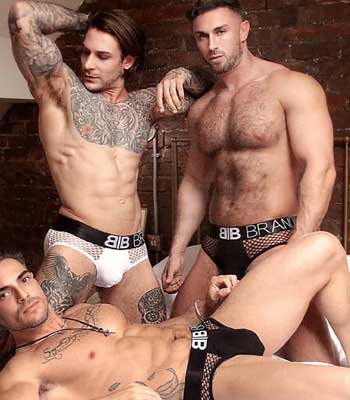 The time is now.
There is no better time to invest in some sexy gear then at this very moment. There is a sale on in the store and our underwear ranges have been massively reduced so you can look sexy for a lot less. As some of you know we sell much more than just underwear. We have a huge collection of sex toys, fetish gear, fisting essentials, lubricants, and male enhancement products like gold max blue. We buy our products directly from source to ensure we can offer you the very best prices. With new products added most weeks we are hopeful we will always have something in stock that will put a smile on your face. If not, please let us know and we will do our level best to source the item of your interest and add it to our assortment.
With love
Team esmale