As a staff member of an adult store for men we are used to having amazing sex products in store. We are fortunate enough that we get to test rather a few of them.
I am always keen to start testing from the dildos for men collection, it is just a thing I enjoy. I love the full feeling an anal toy can give you. Another thing is I enjoy is the thrusting feeling, not many things can beat that. So, it might not come as a surprise that when I was asked to test the R9 Rotating Dildo from Virgite I was more than up for it!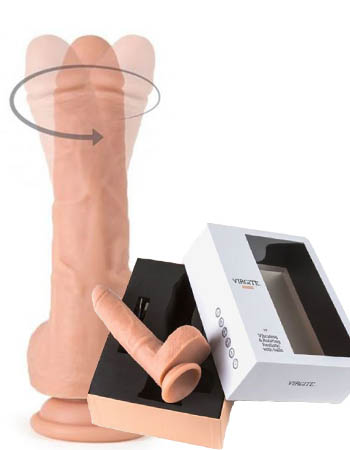 Looking & feeling good.
When I got the delivery, I was surprised at how high the quality of the packaging looked, like something from Harrods. Not many dildos for men are packed like this! I remember thinking that if the toy was as high quality, I'd be in for a great afternoon! Thankfully my thoughts were right. This toy has given me the best anal fun I have ever had with a toy. The rotation is insane, and the additional vibrations add even more intensity. I can handle a lot, if you know what I mean, but I have not yet been able to manage to get up to rotation nr 4. I will have to work my way up to that, a project I am looking forward to very much.
To make it even better.
A lot of people I know say that any gay lube will do, but that is in my experience not the case. The last thing I want to do is keep adding lube because it has gone dry again. I believe a good lube enhances play time, personally I am a fan off a hybrid lube.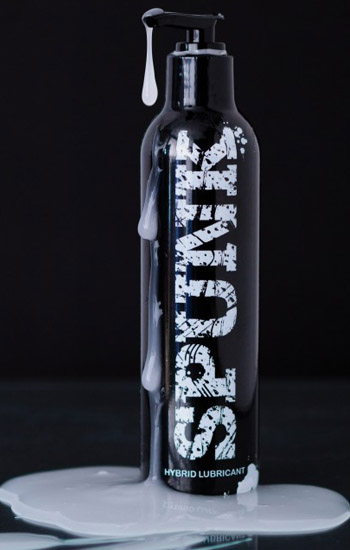 This is a water-based lube but has a small amount of silicone added to it. The silicone keeps it "wet" for longer. You have to be careful with silicone lube as it can damage the toy. Fortunately, hybrid lubes only have a small amount and are mostly toy and condom safe.
Back to the Rotating Dildo from Virgite. This pleasure tool is remote controlled which makes it even more fun. I particularly enjoyed slapping it on the floor with its suction cup and riding it. With the remote in hand, I could control the settings making it hassle free anal fun. The remote also makes it great to use with a partner. He can handle the control and you, and your bum, will be at the mercy of whomever has the remote. I hope you have been a good boy when that happens otherwise, he will punish you with maximum rotation and vibration, ouch!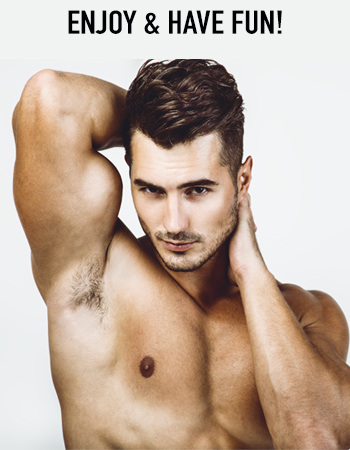 To have a look at this pleasure tool click this link; rotating dildo. If this one is not the one for you then browse the store for more dildos for men or anything else from our huge collection of toys that can provide you with many hours of great fun!
Whilst you might be checking out the store I am going in again. I have sufficiently recovered from my last session and can't wait, I am determined to reach the max setting so I might not come out of my room for a while!
With love
Team www.esmale.com
You can find more stories on our blog here https://blog.esmale.com/