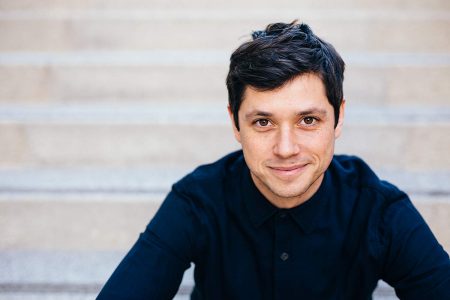 Former teenage Disney star, Raviv Ullman (then as Ricky Ullman) starred in the leading role as Phil Diffy in the Disney Channel show Phil of the Future, and shortly after starred as Sam in ABC Family's TV film Searching for David's Heart, and as Kip in the Lifetime sitcom Rita Rocks.
Fast-forward a decade and Ullman has teamed up with New York photographer Kaitlyn Mikala for a photoshoot decked in dresses, skirts and make-up in order to show that gender is a social construct and to deconstruct toxic masculinity.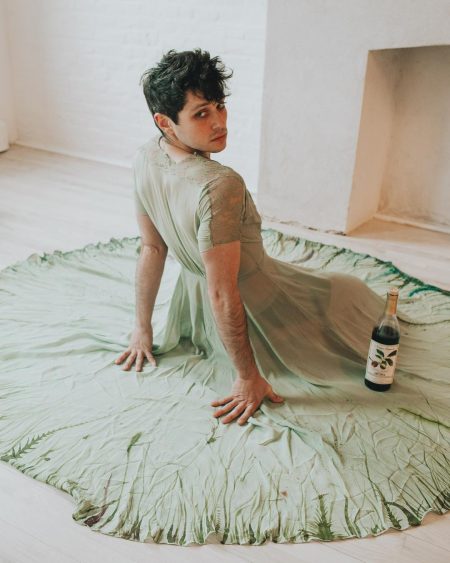 "As a cisgender straight white male I just want to acknowledge what a privilege it is to have these photos celebrated, while at the same time people in the trans and queer communities have been and continue to be persecuted worldwide just for living as their authentic selves."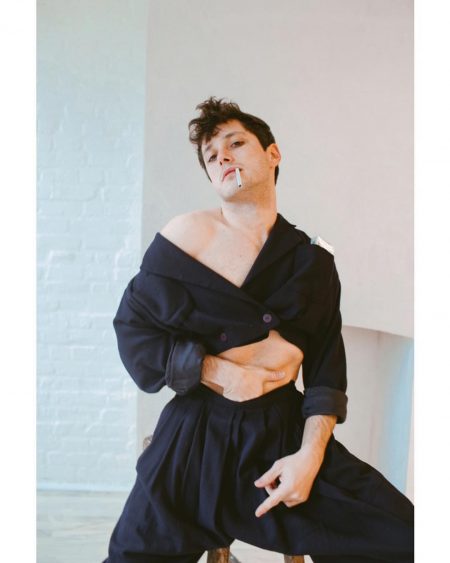 "I wear pants and a shirt most days because that's what society has told me to do. But if you know me well you know that I love to wear a gorgeous "ladies" coat. I think dresses are beautiful. So Kaitlyn and I decided to explore what that was for me and turn it into art."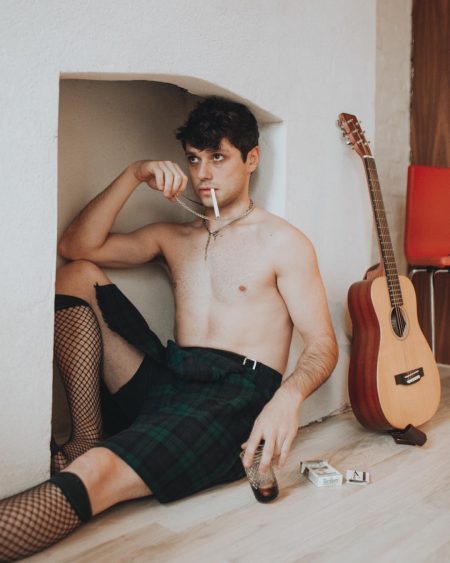 So what do you think of Raviv in a dress? We think he's hot af and fully support more straight gentlemen deconstructing the toxic masculinity! And the last words from Mr Ullman: "May we strive towards more inclusiveness, more acceptance, more love of our neighbors and more love of our selves."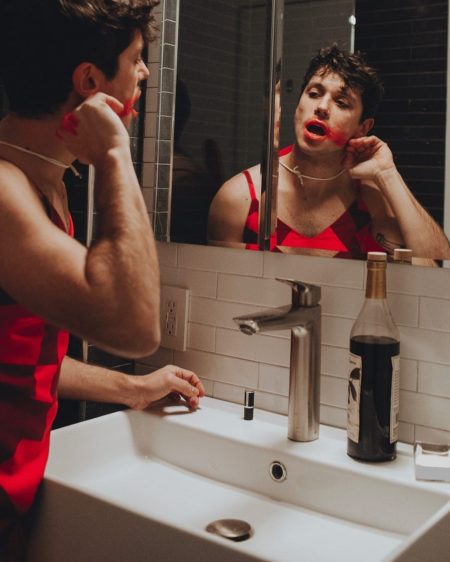 This blogpost was brought to you by Esmale, the leading online gay shop.
Follow Raviv on Instagram @djgramps.
Follow Kaitlyn on Instagram @kaitlynmikayla.
---
Remember to use the exclusive promo code BLOG10 at checkout for 10% off your order!