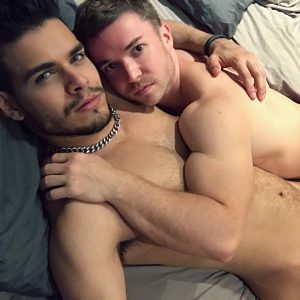 One fo the most common questions we're asked over the phone (that's 0800 111 45 49 from the UK or +44 207 720 1149 from outside the UK!) at Esmale is what dildo we recommend for beginners! Here are some of our most popular!
Clear Anal Starter Dildo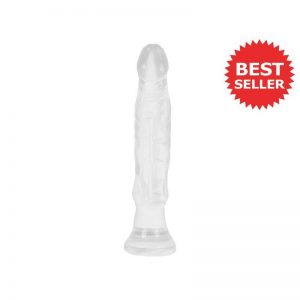 Not only is the Clear Anal Starter Dildo the best-selling dildo at Esmale, it is one of the best-selling products in the entire store! It's just 6 inches in length with 4.75 of that insertable and has a 1 inch diameter. Better still is that is holds some suction and is waterproof, so you can have some hands-free fun and new shower time adventures! It's made of a jelly rubber material so it's softer than some other toys. Use some water-based lube to help it go in, and you'll never look back!
Buy Clear Anal Starter Dildo here (also available in Purple).
Domestic Partner Private Benjamin Dildo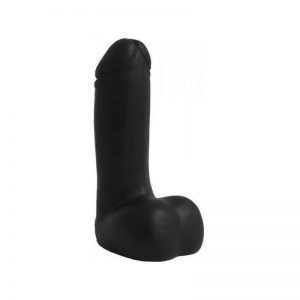 The Domestic Partner Private Benjamin Dildo is the smallest dildo we sell at Esmale being just 4 inches long (3 inches of it insertable). The diameter is slightly larger than the Clear Anal (1.25 inches). Made of a soft rubber, it's compatible with all lubes. One of it's biggest selling points (other than the size and the price!) are the realistic balls that feel amazing against you as it thrusts in and out of your derrière!
Buy Domestic Partner Private Benjamin Dildo here.
Stretch No.1 Anal Dildo – Red – 7 inch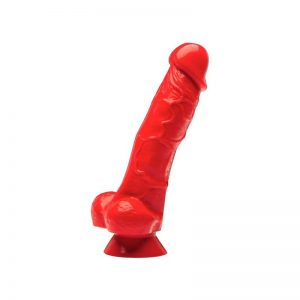 The largest of our entry level dildos at 7 inches in length (5.3 inches of that insertable) and aimed at the more adventurous first-timers! The range is that popular that we've written about it before! It's firmer than a lot of other dildos and features a sturdy suction cup so you have your hands free to deal with anything else that may pop up!
Buy Stretch No.1 Anal Dildo – Red – 7 inch here.
Titus Clearstone Series – 6 inch Dildo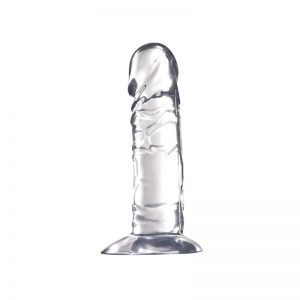 The Titus Clearstone Series is one of this blogger's favourite ranges! This 6 inch Dildo (5.5 inches of it insertable) has a diameter of a little over 1.5 inches. What makes the Titus series so great is their amazing smooth head that feels amazing upon entry! The life-like vein detailing not just adds a bot of realism; they also feel fantastic inside. It's also compatible with water and silicone-based lubes and features a sturdy suction cup base so you can concentrate on other matters at hand!
Buy Titus Clearstone Series – 6 inch Dildo here.
Other things that can help your first anal experience is some desensitising lube to help relax the necessary muscles. Many of our customers like poppers too.
This blogpost was brought to you by Esmale, the leading online gay shop.
Images taken from the Instagram profile of Gabriel Cross. Follow him @thegabrielcross and support his OnlyFans!
---
Remember to use the exclusive promo code BLOG10 at checkout for 10% off your order!