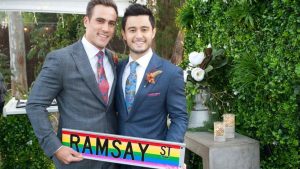 Over 30 years after Kylie Minogue (as Charlene Mitchell) and Jason Donovan (as Scott Robinson) famously tied the knot, Australian soap Neighbours has seen what will likely be remembered as a second historic wedding with Takaya Honda (as David Tanaka) and Matt Wilson (as Aaron Brennan) becoming the first same-sex couple to wed on Australian television since it equality in marriage was made legal in December last year.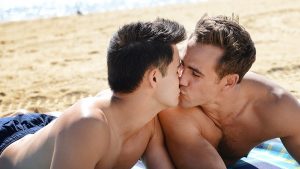 The two were married by Magda Szubanski who we Brits know better as Sharon Strzelecki from the hilarious Kath & Kim comedy series. Szubanski was one of the leading figures in the Marriage Equality campaign in Australia last year, and is also an award winning author, and starred in Babe and its arguably better sequel Babe: Pig in the City.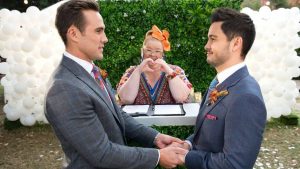 Neighbours executive producer Jason Herbison told the Huffington Post that "there is more to be done and further LGBTQ representation to be made, along with other diversity. But we are committed to getting there". Here's looking forward to future representation. Now, if only they'd bring back the speedo!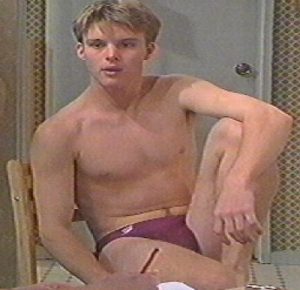 This blogpost was brought to you by Esmale, the leading online gay shop.
---
Remember to use the exclusive promo code BLOG10 at checkout for 10% off your order!