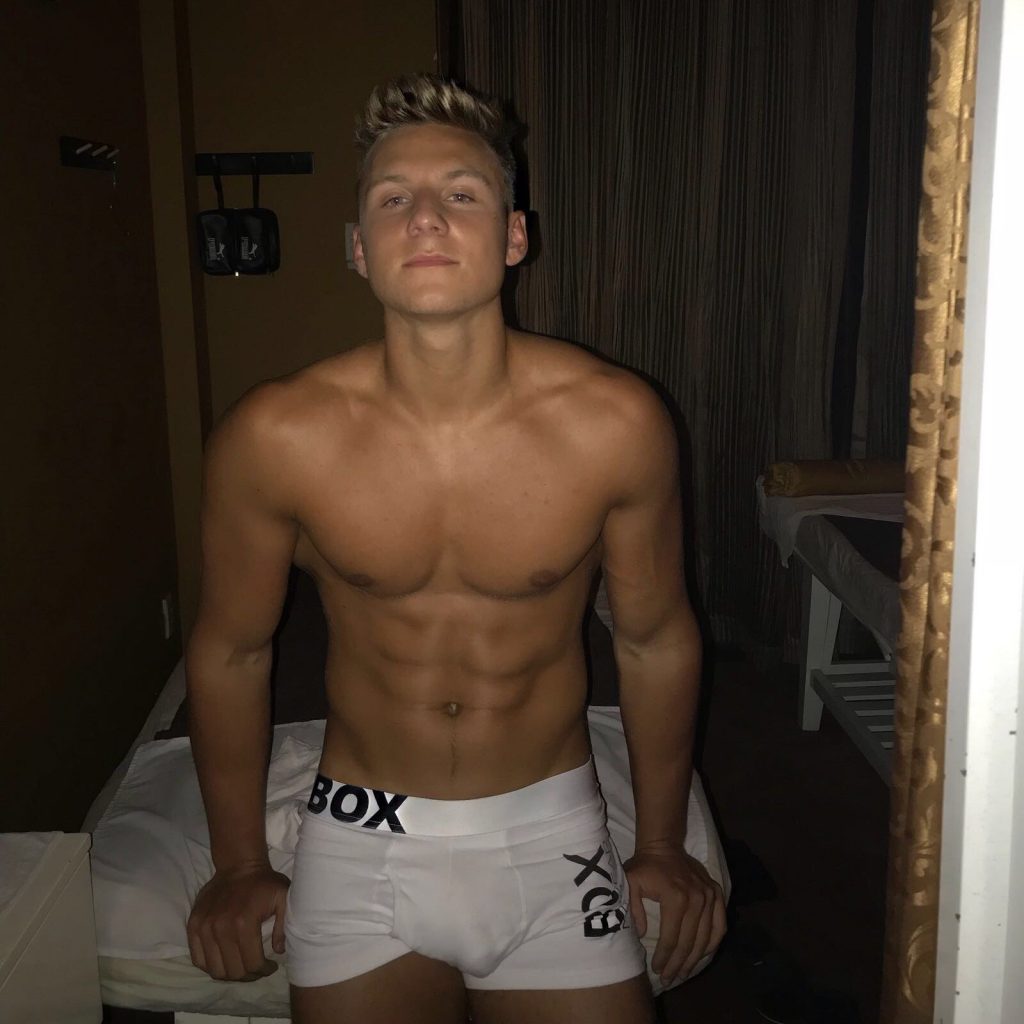 Box Menswear is the newest underwear brand to come to Esmale and is certainly one of the hottest! What we love about Box Menswear is not just how they look with their soft but stretchy cotton fabric, not just the distinctive branding that gets all eyes on you and your package in the locker room, and not just the unbeatable price but amazing array of hot and horny models used to promote their pants and the mixture of both professional and candid photography!
First of all it's the tasty twink Max Wyatt pictured above dressed to the left in the White Boxer and below in the White Brief…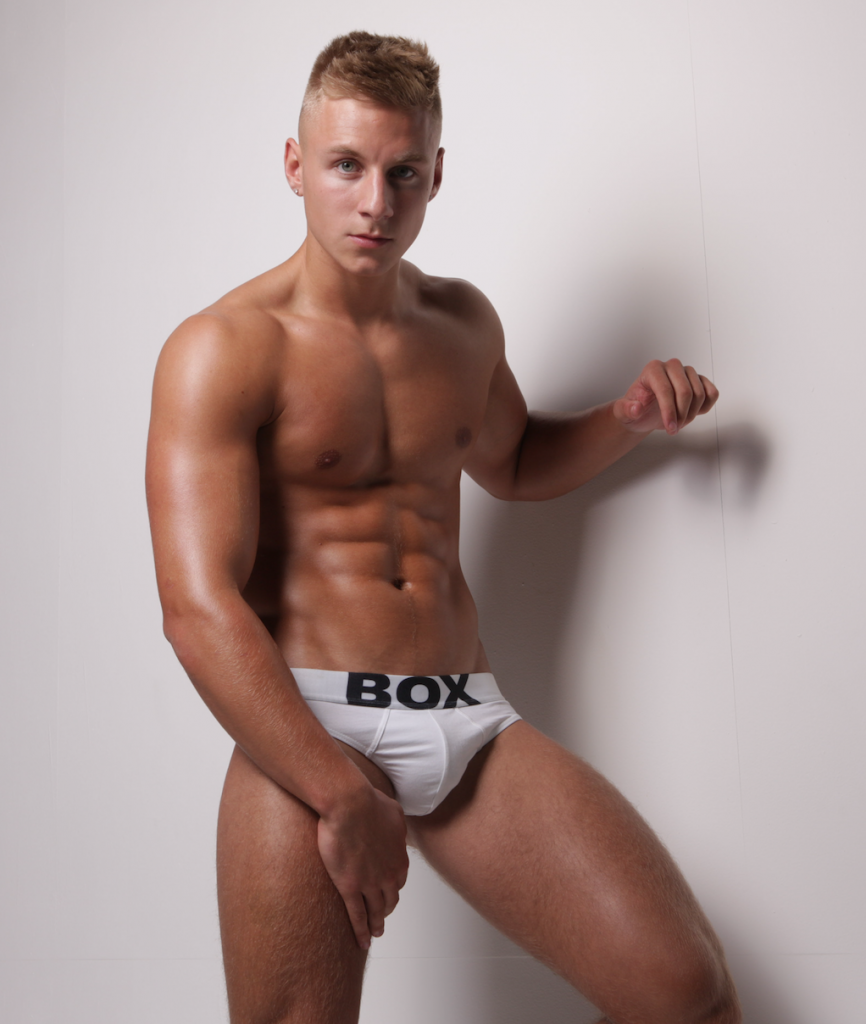 Next up is the horny redhead Josh Brigham again in the classic White Brief…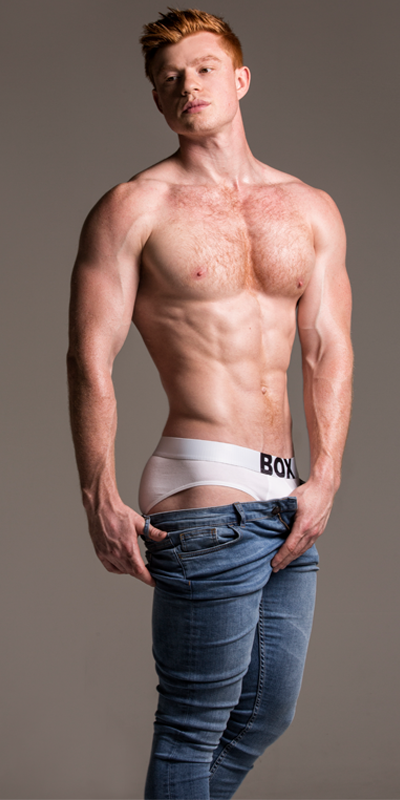 New Jersey boy Zac Riley definitely fills out his White Briefs in a way which causes a stir in ours!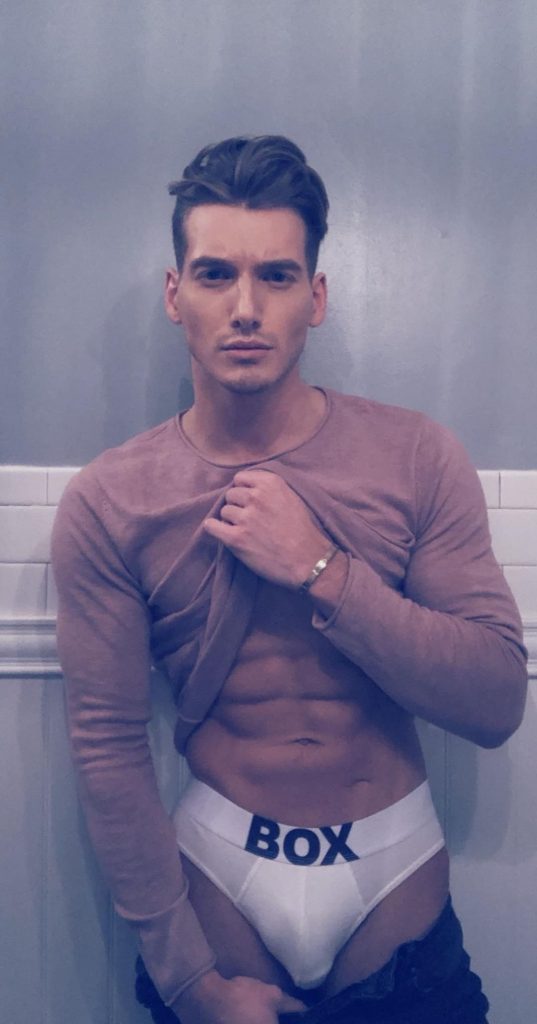 Australian hunk Kealan Flannigan goes one step further in what has to be a semi!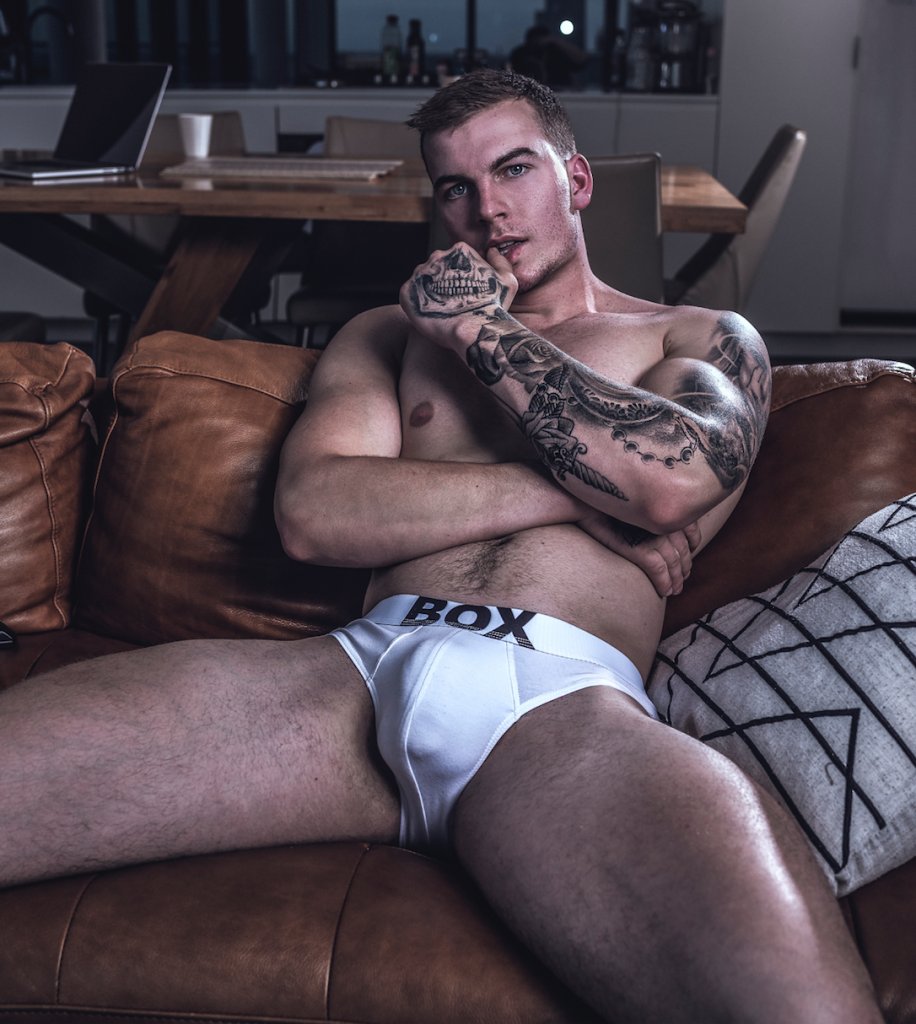 Lat but definitely not least is hot British model Liam Jolley who answers the question of what happens to White Briefs in the shower!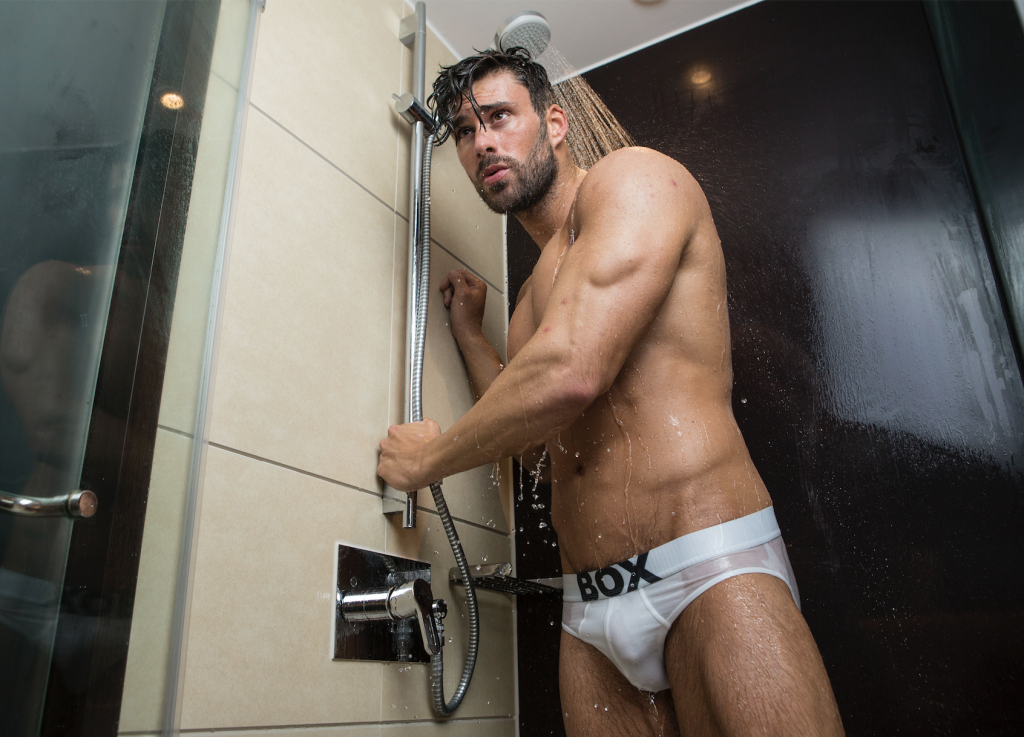 Another guy we want to get wet with is tatted hunk Chris Hatton who definitely ticks all the boxes, if you pardon the pun…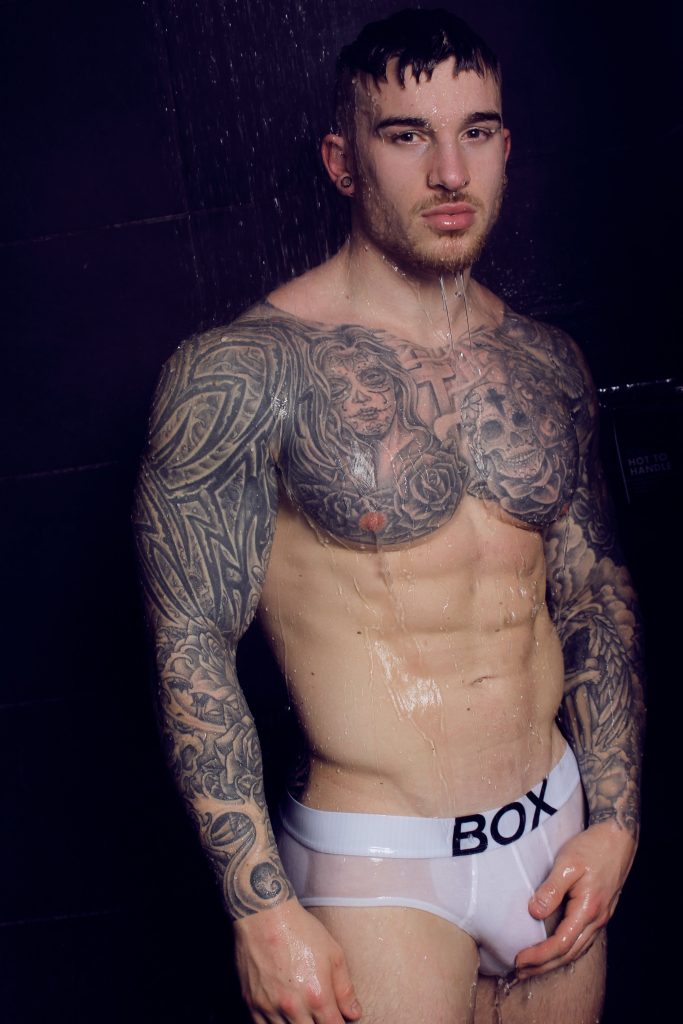 Now if this blogpost looks suspiciously like an informercial for our all new renege of Box Menswear then you're probably right, but just to show we're not too one-sided: here's a picture of Chris in a pair of non-branded whities which we'll probably use again when we're trying to flog some extra large dildos;-)