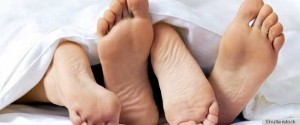 Give him the gift of … orgasm this Valentine's Day! We have put our heads together to come up with a selection of male sex toys and erection stimulants available at esmale designed to do just that.
Let's face it we all need a little boost from time to time! Everyone needs a boost every so often and Golden Root Max Strength erection stimulant is just the thing. This little blue pill will give you the confidence to make it a night to remember.
For some men, preparing for anal sex can be a mean task and often ruin the moment. Being relaxed is the key, especially if your lover is anxious in bed (or perhaps this is your first time). We recommend applying a little PJUR Backdoor Relaxing anal glide to his anus. Within minutes the sooting effect will take hold and you can lay back and enjoy the task in hand.
If you're planning a sexy night in with your lover this Valentine's Day and would love nothing better than to hear him scream the house down with pleasure, get yourself a cock sheath and add inches to your length and girth. This range of toys are available in a range of colours, shapes and sizes With plenty of customer reviews and recommendations we are sure you will find the right one for you.
Whatever you're up to tonight we hope it's a sexy one!
Team esmale
essentially for men