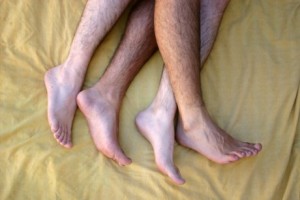 Whether you're preparing for a night of anal sex or enjoying a quick wank, you need to have the right lube for the job. We can't stress the importance of a good lube, but with so many to choose from where do you start?
If you're preparing for a night of anal sex, we recommend you invest in a good anal lubricant. Maximus anal lube has a much thicker consistency that includes ingredients that help to protect the sensitive skin and nerve endings inside the anus.
Using lube is not just a safety issue for the health of your sensitive anal tract, but helps to keep anal sex nice and slippery providing a more pleasurable experience. Applying a generous, good slick dollop of lube will help you enjoy your anal sex experience much more.
What lube can I use with gay sex toys?
Each lube has its benefits, water based lube is safe to use with all gay sex toys, just apply liberally to yourself, and your gay toys. This lube is specially formulated to be thicker and longer-lasting than normal lubricants, and are super easy to clean away after use. Water based lubes such as ID Glide and Liquid Silk lube tends to be the most popular choice as it is compatible with all toys and condoms.
Listen up, smart arse!
If it's going near your bottom, give it a good slick first and you're bum will feel the full benefits. View the full range of lube available at esmale.
Advanced players may prefer to use a silicone lube or oil-based lubricant. These lubes allow both parties to experience more sensation than water based lube as it doesn't need to be as thick, so there's less cushioning.
Silicone lube
Silicone-based lube is condom friendly and won't rot latex, but don't use with silicone gay sex toys as this will rot them! Rather use an oil-based or water-based lube on your favourite silicone gay dildo.
Caution should be taken if using silicone or oil-based lubricants as they are often more slippery than water based lube which can cause penetration to be deeper and faster than intended.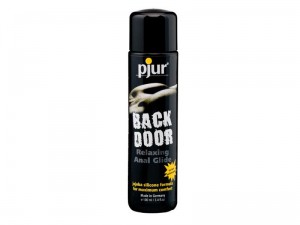 Desensitising anal lube
Pjur make a series of desensitising lube and sprays, so if you're planning on taking on a huge gay dildo or big dick, a slick of desensitiser may help you relax. Don't forget always exercise caution and listen to your body extra carefully when using desensitising lubricants.
Have yourself a premium wank!
Swiss Navy Premium Masturbation Cream is a silky smooth cream lubricant created specifically for male masturbation.
This lube does not leave a greasy feel even though it is oil and silicone based. It is a thick cream that melts with each stroke providing the proper amount of friction. After using this lubricant your skin is left with a smooth velvety finish.
A small amount of Swiss Navy Masturbation Cream is all you need to reach orgasm in a whole new way. This lube is perfect for those nights when you want to watch a naughty film and whack one out. Keep this tube of lube at arm's length at all times.