A few months ago our friends at Esmale were nice enough to put an article on their Blog about us. In case you missed it, our Gay Blog is called Queerdaze.com. We are a gay couple, (actually married three years this October,) in an age-gap relationship. I'm Michael and Aaron is my husband.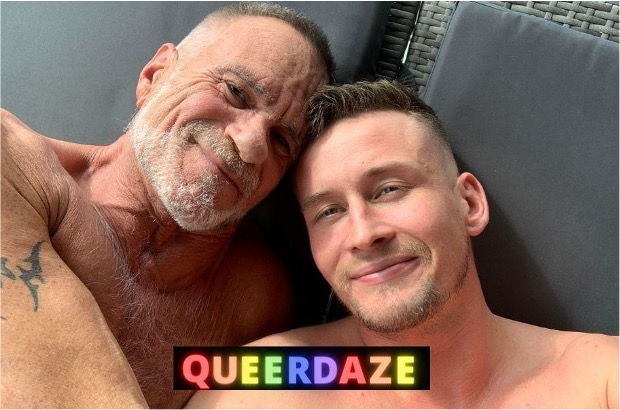 How we met.
I am not sure how many years difference constitutes an age gap. 30 years should qualify us, don't you think? I met Aaron about 7 years ago. If anyone had asked me 8 years ago if I would ever end up with and get married to someone 30 years younger, I would have said, are you out of your fucking mind. It took even me a while to grasp the idea.
What turned out to be a grindr hookup changed my life. If truth be told I think I was actually in love with him before we met. Not only were his grindr pictures enough to make me want to run and cum. When he texted and said, "I might just have to marry you," I nearly wet my pants.
It took us few weeks to get together. When we did, I did indeed know he was my crazy fucking knight in shining armor. He came over and within 20 minutes I realised he had just about every trait I looked for in someone. Including a body and cock that I fell over backwards for and still do.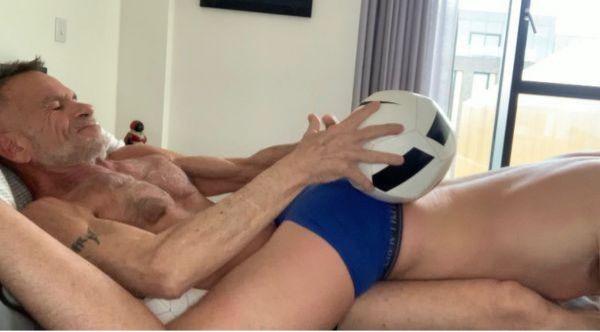 Aaron was in town for a summer internship and at that time neither one of us was interested in a long distance relationship. Despite finding out later he felt the same way as I did. Meaning, I was also his crazy fucking knight in shining armor. The only problem being at this point we were both too scared to be completely honest and let our true feelings be known.
The first night we met he told me he wanted to make all my fantasies come true. Now how may people would do that for you? I think he worked harder on that than his internship. I was actually a bit afraid to tell him all of my fantasies, afraid of what he might think. But as far as I know he never made any judgements about them.
With Aaron's help I I think we came up with about 30. (I still have them in my top drawer and if we run out of our fantasies maybe I will pull them out.) Fantasies were not something I normally spent time thinking about. I always tell Aaron how exciting I think his life was and is and he tells me he thinks mine was as wild as could be.
If my memory serves me right I think we made about half of them come through come true, which you can imagine made for an eventful few weeks. The sad thing was, I was such a chicken shit that I was afraid of being too vulnerable and letting him know that my one fantasy was just to be with him.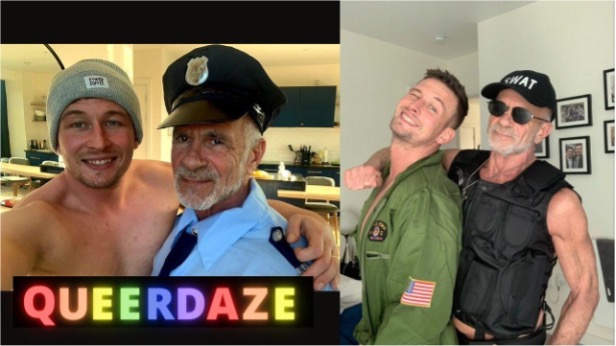 What happened next.
That summer we probably spent about 7 weeks together never mentioning a future or seeing each other again. Trying to be an adult, (which is pretty hard for me,) I did not want to influence Aaron's decision about having any sort of relationship with me. Aaron was 23 and I wanted him to be able to come to his own decision about what he wanted.
I was pretty sad when he went back to Ireland at the end of the summer. Especially considering we had one of the best few weeks in my life. Just laying in bed with him put me in hard-on heaven. Even when he left and I thought of him I got hard as a rock and had to grab my manhood. I never realised it, until probably a year and a half later that whenever I ended up playing around with someone they had some look or trait that reminded me of Aaron.
Then finally one day I picked up the phone, and I will never forget the day. It was Thanksgiving and it was Aaron asking if I remembered who he was. What a stupid fuck, like I could possibly ever forget him.
Anyway for two and a half years we texted, sent cock pictures and we both beat off until he asked me to come see him in Ireland. This was exactly what I wanted, for him to make a decision about what he wanted without my input. To make a long story short I went to Dublin. There I saw him for two weeks and my best fantasy was coming true. We spent 12 days in bed. I finally told him I had never been to Ireland and had to see the city at least one of the days.
I actually think Aaron might have a been smarter than I gave him credit for. He was always prancing around in his Addicted underwear and jocks, (which by the way we love getting from www.esmale.com.) This only left me more determined to return to Ireland.
But here we are…… 7 years later after we first met. A happily married gay couple living in Dublin. We continue to get up to our usual antics in and out of the bedroom and now sharing our story via our blog.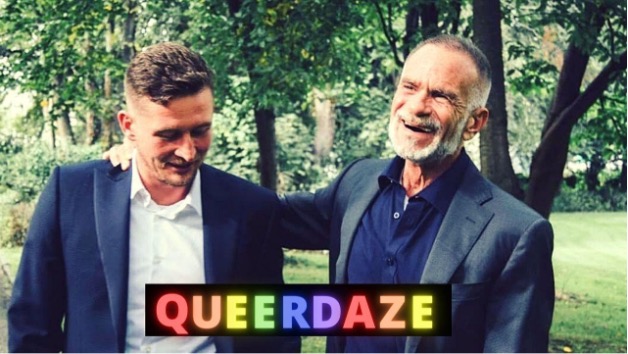 Your friends from the QueerDaze blog, Mike & Aaron