It is getting cold out there but that does not mean we can't dress sexy as hell and have some hot fetish gear and gay underwear in our drawers.
If it is time to add some more gear to your selection then the time is now. Not just because the big sale is on, but we have also just added some hot new sexy gear. Let me introduce you to some of the latest styles designed by Breedwell, PUMP, Sukrew and Addicted!
Canadian Brand PUMP! Has been around for many years and every year they come up with new themed ranges. Their latest collection is all about action. New style called Activate, Recharge, Circuit and Velocity. They have a real sporty feel to it and the colour combination makes sure you will stand out from the crowd. It is a really sexy range of briefs and jocks that are super comfortable. Great for exercise but also double up as sexy wear.
These guys are all about the adult action. Based in the USA they love it dirty and have a strong focus on the fetish element of adult play. The Breedwell collection play with different shapes which all seem to concentrate toward comfort and easy access. They use a lot of colours and use neon in some designs so you can be seen even in the dark. In our store we have selected some great jockstrap, briefs, harnesses, and other accessories. If you like your underwear with a kinky edge than this brand might just become one of your favourites.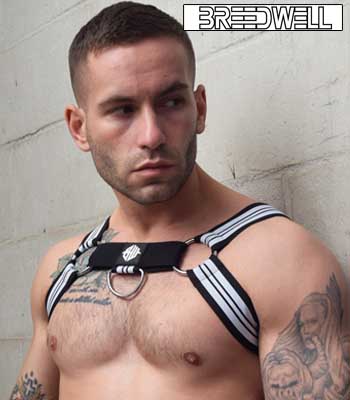 This is probably one of the most popular brands in the UK. They have been around for many years and each years they manage to surprise us with new collections that look good on everybody. We added some new singlets, harnesses and underwear. Known for their sexy look and feel it is great that they manage to ensure their collection is very comfortable to wear. Addicted have also launched a fetish range a few years ago which is very popular. Like the Breedwell range it seems to be geared to easy access with many open areas and holes that can be zipped up. Just the kind of gear you'd wear during parties, hook-ups or visiting a sauna.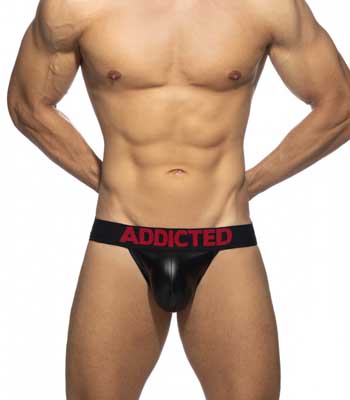 The last brand we would like to highlight is Sukrew. Relatively new to our store this brand has become popular very quickly. A lot of the range is focused on the bulge. They certainly know how to show it off. Based in the UK this is one of the few successful English brands we have been able to source. The Sukrew collection is very playful with great usage of colour. If you have never worn Sukrew we definitely recommend it.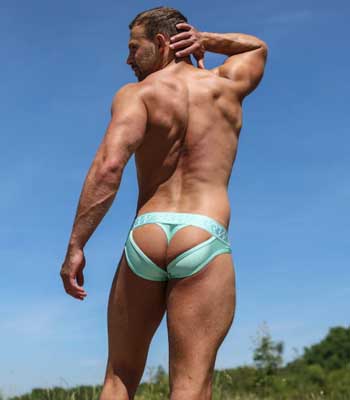 Between these 4 popular brands and their new styles you will have lots to choose from. But don't worry if these brands are not on your wish list as we have plenty more where that came from. TOF Paris, Dark Room collection and Bill & Brandon for example. They have all come out with new styles for you to look at, you will be spoilt for choice.
If you want to make sure you don't miss any of the latest updates on www.esmale.com please sign up to our newsletter. The perfect way to find out about promotions, voucher codes and the latest products.
With love
Team esmale