Dave Walsh is founder of LGBTQ+ listings site PinkUk. PinkUK is one of the best online resource platforms in the UK. From saunas, gay sex shop 's, escorts and venue listings to a comprehensive overview of international Prides and other LGBTQI events. PinkUK has been around since 1999 so we felt it was about time we go to know a bit more about the man that gave us all this.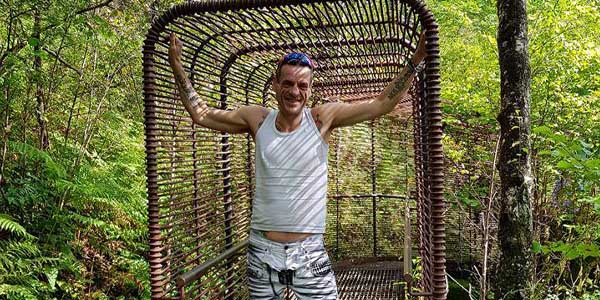 1. When did you start PinkUK and what was your motivation?
Back in 1999, I started the listings site known as PinkUk. I'd just landed a job as a web developer and wanted to practice my new web content skills. The site was geared to LGBTQ+ venues in the Brighton area. Then, a few years later, as this had worked really well, I decided to expand the listings to the whole of the UK. A few years later we decided to go international covering pride events around the world. I had another job at the time and everything was free on the site.
2. How would you describe "the essence" of PinkUK?
It's a free at point of use listings site that offers people a way to plan their leisure activities in the LGBTQ+ in the UK and worldwide. As well as offering some thought provoking articles and commentary. The site is focused on people living in or visiting the United Kingdom who are looking for LGBTQ+ friendly venues whether bed and breakfast in the Lake District or what pride events are happening in any month. We also list major LGBTQ+ events including worldwide pride festivals. I believe we have the most thorough list of worldwide prides events of any LGBTQ+ listings website.
3.How did you come up with the name?
I wanted a short as possible web domain name so it would be easy to remember, and indicated it was an LGBTQ+ site, this was the best domain name that I could find that was available at the time.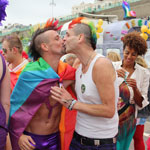 4.Can you tell us a bit about yourself, where are you from, education, family etc?
I had been torn by my sexuality for many years. While living in Scotland I had to live a triple life. In my normal day to day life, my SAS life, I could not tell anyone what I was doing. Then on the 'gay' side of me, again I could not tell anyone and no way I could tell the SAS. At the time it was illegal to be in the British forces and be gay. See the story what made we come out. I'm am not that close to my family, though it's getting better now. I didn't see my dad for 30 years, then he said he was getting the rain to Glasgow to see me. I thought how can I piss him off? So I met him at Glasgow train station and told him I was gay. He then turned round and caught the train straight back to Wiltshire in southern England. We get on now, though, and he accepts my sexual orientation. I get on fine with my Mum. They respect that I'm proud to be who I am.
5. What did you do before you started PinkUK?
I was at university in Glasgow studying computer science. Before that I spent two years in the regular army. I also spend 14 years in the territorial arm (volunteer reserve); two years with 4th battalion of the parachute regiment and 12 years with 23 SAS unit. In the summer months I worked as a water bailiff in the Scottish Highlands to catch salmon poachers. It mainly meant patrolling the river banks at night and catching single or gangs of poachers. We had a 'warrant card' which meant we had powers of arrest, in fact more powers of arrest than the police do, regarding poaching. I also had the record for the most number of arrest while working there. I have been shot at and had local gangs threaten me. On one night, got attacked by six guys in the barracks, with pickaxe handles with chains attached. But I loved this job, it was the best job I have ever had.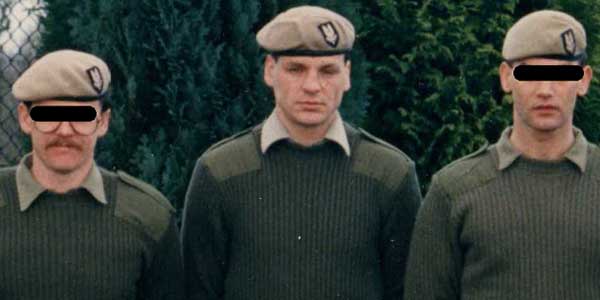 6. What do you like and dislike about running PinkUK?
I am really proud of our pride listings. We now have just short of 700 for 2022 prides and I am pretty confident that we have the most thorough list of prides around the world – more than any other website globally. Not forgetting that there is no company behind PinkUk, I do it in my spare time, with some friends helping me out.  
Dislike: it's almost a full time job with little remuneration so can be hard at times.
7. If you could have any other job, what would it be?
A job where I could have influence of making the country/world a lot more environmentally friendly, and vastly improving social justice. OR get enough income from PinkUk, so this could be my official full time job
8. Professionally speaking what do you see as the biggest challenge?
When I retire I want to build an off the grid eco house in the Scottish Highlands, so the challenge is having enough cash to do this.
9. If you could be someone else just for one day, who would it be and why?
Someone like the Prime Minister who could change society as per your question 7
10. Who would you say has had the biggest influence on your life?
A friend, Con Curtis, who I'd met at my rugby club. Con is a no nonsense guy who I looked up to; we joined the Territorial Army parachute regiment together. It was Con who wrote the book about working for BAS in the Antarctic. We are still very close friends.
11. Who is your celebrity crush?
Leonardo DiCaprio – he used to be really fit and is very eco-minded.
12. What music do you like to listen to who is your favourite artist/band?
I have a big variety of music and this depends on the mood. Some had classical is good, don't ask me for names, as I have such a bad memory, but ones that get the heart going. Love the '90s and New Romantics. I must admit the videos would give me some pleasure J, as that was all I had.and the underwear pages in catalogues This was way before the internet and no way could I get my hands on any 'gay' publications.
13.If you could send a message back to yourself when you were 16, what would that be?
I have thought about this a few times and I'm not sure to be honest. If I came out early I would nowhere near of had the live experiences that I have had, and would probably have died of AIDS. If I did not have that incident in the French Alps, I would have spent the rest of my live with the special forces in one form or another. At this age I was very troubled and it was not the first time I completely change my life. I used to get bullied all the time at school, beaten up even got pissed on. The thing at school was all the bullies wanted to be the first person to make me cry. I never cried, but would cry myself to sleep. So I think the answer to this question would be to stand up to the bullies, even if I had my head kicked in, it would have stopped it after I had received a couple of beatings. My message is stand firm if you can and you will win!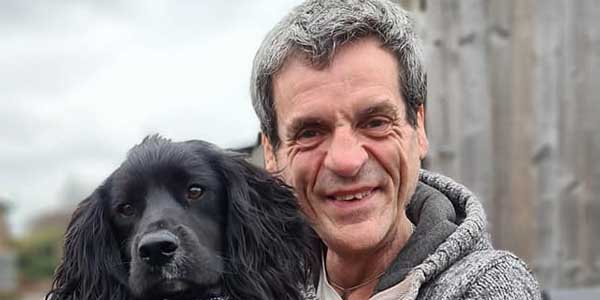 END