Gscene LGBTQ+ magazine has been an invaluable community asset in Brighton & Hove for over 30 years, with reach out across the South of England and along the South Coast. The pandemic bought challenges, not least because the income comes from advertising, and distribution was mainly through venues, libraries and rail stations, all of which closed due to lockdowns, and restrictions. We stopped printing, and concentrated on the online issue, and soon realised the opportunities that this bought.
Our readership has increased, we became a national magazine with international reach, we were named amongst the 15 best LGBT magazines and blogs in the World by Feedspot and named the Best UK Free to Read Online LGBTQ+ Magazine, also by Feedspot.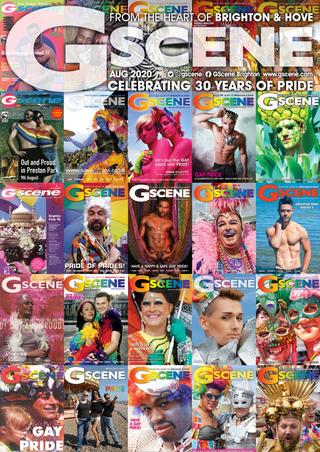 After 30 years as "Gscene" we dropped the "G" in January 2021 to become Scene Magazine, reflecting the fact that we cover the whole of our diverse LGBTQ+ community.
This February we fully embraced the possibilities and opportunities of being a full on digital magazine, and reformatted the monthly magazine to make it easier to navigate and discover the articles that pique the interest, and to make those articles easy to read on any device.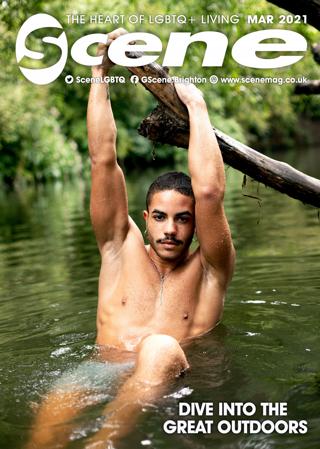 From this May both the website and magazine will carry local and regional news and listings from across the UK. The main magazine will carry the News, Features, Arts, Politics, Sport, Opinion, Previews, Reviews and Comment with interest and relevance across the UK, and regional and local community news and coverage in the regional supplements.
The March issue of Scene magazine is at www.scene.pub/mag, and includes the latest of Jason Reid´s sex positive pieces, this time about his visit to experience a sensual massage